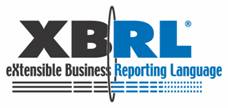 UK Companies House starts receiving accounts in XBRL
1 February 2006
Companies House, the official body which receives company financial statements in the UK, has started receiving accounts in XBRL.
Forbes Computer Systems became the first organisation to file in XBRL last December under a new Companies House system for handling statements for audit exempt companies. 
Companies House is gaining experience of XBRL with this project for small company filing.  Both it and HM Revenue and Customs are looking to expand the use of filing in XBRL over the next year.
Accounts filed by Forbes represented a '"major landmark" in the delivery of electronic services for customers, according to Claire Clancy, chief executive at Companies House.
"The certainty of delivery and automatic acknowledgment enjoyed by electronic filers will be especially important when it comes to filing accounts at Companies House because of their time critical nature,'" Clancy said.
A Companies House spokesman said the new system was working smoothly.
Announced by:
Peter Calvert
XBRL International
___________