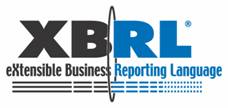 In-depth XBRL GL training course in Virginia on 13 July
26 June 2006
The first in an ongoing series of in-depth XBRL GL training session will take place on July 13th in Alexandria, Virginia.  These classes are designed to help companies considering the implementation of XBRL GL, the standardized Global Ledger, or consultants wishing to provide services leveraging XBRL GL.  The instructors will include experts from Taligent Research, the sponsoring company, and invited experts in XBRL and XBRL GL.
XBRL GL, the Global Ledger, is a standard for representing and communicating the information found in operational and accounting systems for data consolidation, data migration and archival purposes, bringing new efficiencies for integrating disparate systems and enabling new controls environments.
This course, taught by the authors and contributors of the XBRL GL technical framework and taxonomies, will provide hands on experience working with the XBRL Global Ledger taxonomy and instance documents.  It will provide intensive XBRL GL technical training, including technical instructions on the XBRL Specification, in-depth review of the meaning behind the Global Ledger, experience with the development of XBRL instances, and guidance on development, incorporating XBRL GL into existing and developing new systems.
For more information, please see http://www.prweb.com/releases/2006/6/prweb403904.htm.  To register, please contact xbrlgl@xbrl.org
Announced by:
Peter Calvert
XBRL International
___________