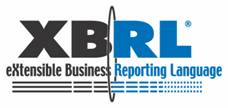 Former House Speaker Gingrich urges US Congress to fully fund XBRL development
27 April 2006
Newt Gingrich, former speaker of the US House of Representatives, urged Congress to fully fund the development of XBRL in the United States. 
In testimony to a House of Congress subcommittee on Capital Markets, Mr Gingrich said: "Congress should fully fund the development of the XBRL project championed by SEC Chairman Cox so that U.S. companies can take advantage of this financial reporting system that allows investors and analysts to compare company performance.
"I understand that this project is estimated to cost approximately $3.5 million to complete. Given the dramatic economic benefits that will accrue to the U.S. from the comparatively small cost of this project as well as the long term enhancement of the competitiveness of our capital markets, supporting this effort with federal dollars is well justified," Mr Gingrich continued.  He was referring in particular to costs involved in developing XBRL taxonomies to represent US GAAP accounting rules.
Mr Gingrich also referred to an article by Peter Wallison of the American Enterprise Institute which suggested that the slow pace of adoption of XBRL in the US might cause Wall Street to lose is primacy in the intense competition with the EU for dominance in global finance. 
The fully testimony by Mr Gingrich is available at http://financialservices.house.gov/media/pdf/042606ng.pdf.
The article by Peter Wallison is available at http://www.xbrl.org/ViewsOnXBRL/AEI-Wallison.pdf.
Announced by:
Peter Calvert
XBRL International
___________