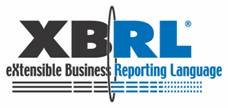 Michael Ohata of Microsoft named as chair of XBRL International Steering Committee
18 December 2006
Michael Ohata, Director of Reporting Standards for Microsoft Finance, has been ratified as the new Chair of the International Steering Committee (ISC) of XBRL International (XII) with effect from 6 December 2006. 
He takes over from Kurt Ramin, XBRL Team Leader at the International Accounting Standards Committee Foundation (IASCF), who is retiring as chair after serving the maximum term. 
Mr Ohata was previously Chair of the XBRL International Standards Board (XSB), which is charged with managing the production of XII technical materials and strengthening their quality.  He took a leading role in helping to set up the XSB in March 2006 and driving forward its initial work, including the establishment of a roadmap setting out main XII technical activities and priorities.
The XBRL International Steering Committee governs XII.  It has similar authority and powers to a Board of Directors at a normal company.  
"The International Steering Committee is keenly aware that there has been broad geographic adoption of XBRL, especially by regulators who are working to standardize reporting technologies," said Mr Ohata.  "The committee and I are dedicated to ensuring that XBRL International functions as a predictable and professional financial reporting standards organization.  In the coming year we will continue to focus on various XBRL implementation projects helping to bring the widespread adoption of XBRL standards closer to a reality."
John Turner, Chief Executive of CoreFiling, takes over from Mr Ohata as XSB Chair.  Mr Turner has long experience in XBRL projects and is an existing member of both the XSB and ISC.
In other ratifications and elections at ISC meetings this month, Bill Swirsky, Vice-President of Research and Development at the Canadian Institute of Chartered Accountants, was confirmed as retaining the position of XII Treasurer.  Liv Watson, Vice President of Global Strategy at EDGAR Online, was reconfirmed as chair of the Jurisdiction Development Committee.
Announced by:
Peter Calvert
XBRL International
___________