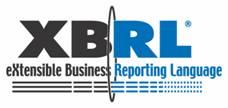 US SEC small business forum to focus on XBRL
4 September 2006
The US Securities and Exchange Commission (SEC) will host a small business forum on 29 September which will focus on the advantages to small businesses in filing financial reports in XBRL to the SEC.
The annual Forum on Small Business Capital Formation offers representatives of smaller companies an opportunity to meet and communicate with senior government officials.
A roundtable discussion at the forum on filing in XBRL, or interactive data, will examine its uses and benefits for smaller businesses.† The discussion will be webcast and open to the public.
The SEC is already holding a series of roundtables to discuss XBRL, but this is the first public SEC-sponsored event to focus on XBRL for small business.
The forum at 9:00 a.m. at the SECís Washington will also cover the capital formation challenges facing small business.
The SEC press release on the event is at http://www.sec.gov/news/press/2006/2006-146.htm.† Registration and other information are at http://www.sec.gov/info/smallbus/sbforum.shtml.†
Announced by:
Peter Calvert
XBRL International
___________