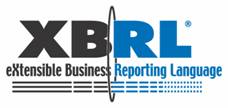 United Arab Emirates sets up provisional XBRL Jurisdiction
18 April 2006
The United Arab Emirates has set up a provisional XBRL jurisdiction under the sponsorship of the Abu Dhabi Securities Market (ADSM).  This is the first XBRL jurisdiction to be set up in the Middle East. 
The step was approved by the XBRL International Steering Committee (ISC) in recognition of the UAE's efforts and aims to advance XBRL.  The forming of the jurisdiction will enable the UAE better to recruit local XBRL members and progress the use of the electronic language.  A jurisdiction is a local legal entity which has the exclusive right to represent XBRL International (XII) in its area and which is able to provide official support to XBRL projects and initiatives.  It is responsible for encouraging the development and adoption of XBRL in its area.  Jurisdictions are initially classed as provisional and become classed as established after achieving targets on growth of membership and other criteria. 
The new jurisdiction expects to adopt the use of the IFRS XBRL taxonomy to support financial reporting in XBRL under international standards by UAE companies.
The ADSM has taken a leading role in supporting and setting up the jurisdiction.  Other leading members include the Central Bank, the Securities and Commodities Authority, the Accounting and Auditors Association and major accounting firms. 
The general secretary is Karem T. Obeid, who may be contacted via xbrlae@xbrl.org. 
Those interested in more information or contributing to the new jurisdiction should contact xbrlae@xbrl.org.
Announced by:
Peter Calvert
XBRL International
___________