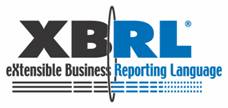 XBRL Standards Board establishes new procedures, working groups
31 October 2006
The XBRL International Standards Board (XSB) has established new procedures for the operation of International (XII) working groups and for the production of technical material.† It has also agreed the setting up of several new working groups to move forward key developments.†
The new procedures build on the previous working methods used by XII but introduce more rigorous rules for the creation and membership of working groups and for the development, publication and approval of specifications and other material.† They represent necessary changes as the XII consortium grows and the use of XBRL for business reporting expands rapidly around the world.
The new processes document has been published for XII members at http://www.xbrl.org/XSB/.† It is a consultation draft which is open for feedback, but the XSB has agreed that its provisions should take immediate effect.† The consortium is thus following these procedures, while remaining open to constructive suggestions on improvements.
Significant changes to processes include specific steps associated with creating work product, a renewed focus on the XBRL Intellectual Property Policy and detailed rules and guidance for the operation of working groups.†
The goal is to establish practices which will help working groups consistently to produce high-quality technical specifications and other work products. †All working group members are expected to be familiar with the new processes.†
The XSB has also agreed the establishment of a number of working groups in line with a roadmap setting out the consortiumís development priorities.† The draft roadmap has been published for members at http://www.xbrl.org/XSB/.† The working groups are:
∑ Formula
∑ Functions
∑ Dimensions
∑ Base Specification & Maintenance
∑ XBRL GL
∑ Rendering
The Formula, Specification and GL groups have a basis in existing XII working groups, but are being reconstituted with new charters and specific roles.† Steps are already or will shortly be under way to set up all these groups.†
The XSB is also setting up two review teams:
∑ Taxonomy recognition, including the maintenance of the Financial Reporting Taxonomy Architecture (FRTA) guidelines document.
∑ Link Role Registry (LRR) management.† The LRR will be a public, online listing of non-standard XLink roles and arcroles which may appear in recognised XBRL taxonomies.
XBRL International set up the XSB in April this year to strengthen the quality of its technical materials and manage their production more actively in order to accelerate adoption of XBRL around the world.†
The establishment of the new processes reflects significant effort by the XSB over the past six months in reviewing previous procedures, gathering and discussing suggestions from XII members on improvements and considering the methods of working of other comparable international consortia.†
Announced by:
Peter Calvert
XBRL International
___________