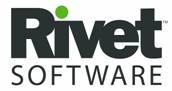 FOR IMMEDIATE RELEASE                                                   
Media Contacts:
Rob Blake                                                        
Rivet Software
+1-720-249-2100
Jennifer Hadden
Ogilvy Public Relations Worldwide
+1-303-634-2633
RIVET™ SOFTWARE ANNOUNCES FREE XBRL VIEWER
 New Dragon View™ and Dragon Tag™ Forms Released
 to Promote XBRL Adoption Through Functionality and Ease of Use
XBRL International Conference, Tokyo—November 7, 2005 – Rivetä Software, an innovator in Financial Integrity Management applications, today announced Dragon Viewä and Dragon Tagä Forms, two new applications focused on furthering market adoption and use of XBRL (eXtensible Business Reporting Language). The new applications will be showcased this week at the XBRL International Conference in Tokyo.
Rivet's Dragon Tag Forms creates XBRL Web forms while Dragon View provides robust XBRL viewing functionality and the ability to export XBRL documents into Microsoft Excel®. These products complement Rivet's flagship XBRL markup product, Dragon Tag, the industry's first easy to use Microsoft Office® -based solution for creating industry-standard XBRL documents. Rivet's suite of XBRL products is purpose-built for accounting and finance professionals to mask the underlying complexity sometimes associated with XBRL adoption.
XBRL is rapidly gaining ground around the globe as the primary standard for defining, exchanging and storing business reporting information. Market demand has increased for solutions that make creating, reviewing and collecting XBRL information simple, affordable and fast. Rivet is the only company in the industry providing a suite of easy-to-use XBRL solutions that include document markup, Microsoft Office support and free XBRL viewing.
"Rivet's introduction of new personal productivity solutions focused on helping make XBRL more approachable is just what the market needs," said Peter Stamps, Director of the XBRL Competence Center for Software AG. "Dragon View and Dragon Tag Forms are important steps in continuing to provide fast, efficient XBRL applications to the accounting and finance community."
Adoption of XBRL by governments and regulators the world over has placed an emphasis on new products geared towards working with and collecting XBRL information.  Rivet's Dragon View allows users to view XBRL taxonomies and instance documents with the ability to export the information to applications such as Microsoft Excel.  Dragon View's focus on simplicity provides "on the fly" and intelligent display options that make viewing an XBRL instance document just like reviewing the original report.  Dragon View will be available in both a free and licensable version.
Dragon Tag Forms, an extension of Rivet's popular Dragon Tag offering, allows users to create Web forms based on format/layout information easily designed within Microsoft Excel. Dragon Tag Forms is designed for companies and regulatory agencies that are looking for a way to deploy XBRL-enabled Web page(s) for collecting customer data with automatic creation of XBRL instance documents.
"XBRL needs to be all about simplicity, and our new Dragon View and Dragon Tag Forms continue to show Rivet's commitment to and leadership position in delivering powerful yet easy to use XBRL applications," said Rob Blake, Vice President of Marketing for Rivet Software. "Companies of all sizes are demanding applications that allow them to easily view XBRL data and collect XBRL information via the Web. Our new products meet this demand head on and represent the next evolutionary step in XBRL functionality."
Rivet will be showcasing the Dragon View and Dragon Tag Forms applications to customers and partners during the XBRL International Conference in Tokyo this week (November 7-10, 2005). A Preview release of Dragon View is currently available for download from the Rivet Web site (http://www.rivetsoftware.com/products), with final pricing and availability set at $295/ €259/ £179 and March 2006, respectively.  
About Rivet Software
Rivet Software is an innovator in developing effective and easy-to-use Financial Integrity Management applications.  Based in Denver, Colorado, USA, Rivet Software is focused on addressing new worldwide technology requirements for the business reporting and accounting community. All Rivet Software products adhere to the emerging XBRL global reporting standard and work with the de facto standard desktop software, Microsoft Excel and Word.  The company's management team includes industry veterans, founding members of the XBRL community and past advisors to the American Institute of Certified Public Accountants (AICPA).  For additional information, please visit www.rivetsoftware.com.
###