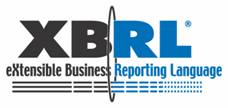 China Fund Company Taxonomies Acknowledged by XBRL
5 July 2006
XBRL International has granted Acknowledged status to taxonomies being used for Fund Company reporting in China – confirming the taxonomies are fully compliant with the XBRL Specification.
The China Fund Company Information Disclosure Taxonomy Framework is a set of taxonomies which enables companies that conform to China Fund Company Information Disclosure Regulations to tag financial statements in XBRL.  This set of taxonomies was developed by the Shanghai Stock Exchange (SSE).  The framework currently includes the following taxonomies:
Fund Companies Primary Terms
Fund Companies C&I
Fund Companies GCD
Fund Companies Company General Introduction
Fund Companies Management Report
Fund Companies Important Events
Fund Companies Accountants Report   
XBRL International last year granted Acknowledged status to the Chinese Listed Companies Taxonomy Set. 
The new taxonomy set represents a broadening of the scope of use of XBRL in China to fund companies.
To access the China Fund Companies Taxonomies, go to http://www.xbrl.org/FRTAcknowledged/.
Announced by:
Peter Calvert
XBRL International
___________