The XBRL International Board of Directors serves as the primary Governing Body of the Corporation as a not-for-profit membership corporation under Delaware General Corporation Law.
The Board of Directors is comprised of senior leaders and experts with broad international experience in financial, business and regulatory reporting, accounting and standard setting. The Board advises and assists in executing strategic opportunities, identifies critical regulatory and accounting convergence  trends for which the XBRL standard could be used as a solution, and develops long-term growth and sustainability strategies for the XBRL consortium.
---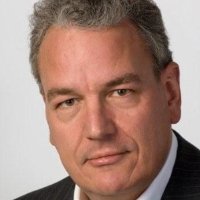 Cees De Boer, Chairman is currently Global Chief Data Security and Confidentiality Leader at Deloitte, responsible for global strategy and management in the areas of data security and client data confidentiality. Cees began his career at Arthur Andersen in the Netherlands in 1981 in the audit division and was appointed partner in the Netherlands in 1993, assuming responsibility for Arthur Andersen's Consulting activities. Following the merger with Deloitte in 2002, he became a partner at Deloitte Consulting, with a focus on CFO Services. In 2007 he became a member of the Executive Board of Deloitte the Netherlands as the CFO/ COO and later as Chief Quality Officer.
---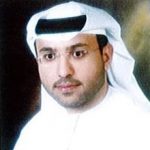 HE Mohammed Al-Hadari is the Emirates Securities and Commodities Authority's (SCA) Deputy CEO for Organizational and Support Services, at the level of an assistant undersecretary of a ministry and Chairman of XBRL UAE. Mr Al-Hadari has more than 20 years of professional experience in Strategic Planning, IT, Human Resources in the UAE's government sector, where he assumed a variety of positions with the Department of Economic Development of the Emirate of Sharjah in the UAE before joining the SCA. Mr Al-Hadari's interventions were instrumental to the success of several initiatives on a federal level in the UAE, namely the e-filing initiative which he lead from the start in order to establish a jurisdiction until recently fully implementing the XBRL based e-filing system. Also, Mr Al-Hadari was behind the initiative to make XBRL e-filing mandatory to all listed companies and brokers in the UAE. Finally, Mr Al-Hadari continues to support and push for availability, reliability and comparability of financial data as a means to enhance transparency in financial markets.
---

Leng Bing is a director at the Accounting Regulatory Department, Ministry of Finance, China (MoF). He has served at MoF for over 10 years and has been engaged in XBRL International activities for 8 years. He oversees Chinese accounting standards for financial instruments, which are substantially converged with the IFRSs.
---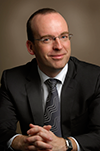 Hans Buysse is Senior Partner at SynCap-Clairfield International, Dept President of Belgium Assoc. of Financial Analysts, Member of the EFFAS EMC, ACIIA Exec. Board Member, and a Member of the ESMA Corporate Reporting Standing Committee Consultative working group. He is a board member of XBRL Europe and head of its Usability Working Group. Hans has extensive experience in financial analysis, M&A and Structured Finance.
---

John Dill, Vice Chairman has over 25 years of experience in the information technology industry in both managerial and technical roles, covering Information Risk Management, Security, Disaster Recovery, Business Continuity, Enterprise Architecture, Software Development, and Strategic and Tactical Planning. In his capacity with the Bermuda Monetary Authority Mr. Dill's responsibilities have included Information Technology, Currency Operations, Facilities, Records Management and the Authority's Project/Programme Management Office, in addition to being the XBRL Project Executive.  John spearheaded the first DPM-based taxonomy for Solvency II reporting, and development of XBRL taxonomies in support of International Financial Reporting Standards (IFRS) reporting in insurance sector, and Basel II reporting in Bermuda.  Prior to joining the Bermuda Monetary Authority, Mr. Dill was a Project Manager at the Bank of Bermuda (a member of the HSBC Group) where he was responsible for the delivery of a diverse portfolio of projects in the Bank's Operational Risk, Compliance, and Finance areas. Mr. Dill has a Bachelor of Science Degree in Computer Science with a concentration in mathematics and statistics from the University of Western Ontario, Canada; a Masters of Arts Degree in General Management from Webster University, U.S.A. and is a PhD candidate with research interests IT Economics, Public Policy, and Organizational Psychology.
---

Makoto Koizumi is Managing Director of Mercury and Earth KK based in Tokyo. He has worked in IT system integration and consulting over the past 22 years immediately after graduating Kanazawa Technical College. He has worked in XBRL consulting and implementation projects in the recent 12 years and led or participated in several feasibility studies, taxonomy developments and planning for reporting platform implementation for regulators and non-profitable organizations around the world. Mr. Koizumi is the immediate past Chair of the XII Best Practices Board, appointed for 2011-2013 term after serving 3 years on the BPB as a board member.
---

Chao Li is a partner in PwC China/HK and is the XBRL subject matter expert in the firm. Chao works with Regulators in China including Ministry of Finance (MOF), China Banking Regulatory Commission, Chinese Securities Supervision Commission, China Insurance Regulatory Commission as a technical advisor to promote the development and application of XBRL in China. Chao is also experienced in providing XBRL regulatory reporting services to many listed companies in China.  Chao has been working within the XBRL global community since joining the BPB of XBRL International in 2012, equally Chao has made presentations in a number of XBRL International conferences introducing new developments in XBRL in China, some of which have had a much broader impact on the global community.
---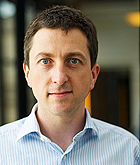 Stephen Lindsay joined SWIFT in 2007 and currently heads the Standards department. SWIFT Standards operates the annual maintenance process for the MT message standard, which is used by 10,000 financial institutions around the world and covers diverse financial business areas including international payments, asset servicing, securities settlement, treasury and trade finance. SWIFT Standards is also a key contributor to the ISO 20022 standard. SWIFT initially developed ISO 20022 and SWIFT Standards remains the largest single contributor of content to ISO 20022 and also operates the Registration Authority, responsible for guaranteeing the integrity of the standard and publishing the content. Stephen has gained in-depth knowledge of the technology of standards and of the operational, organizational and political aspects of managing a widely used international standard. Prior to joining SWIFT, Stephen spent 17 years as a technical architect and product manager for a financial software vendor, specializing in the design and implementation of payments and integration software for an international market, with a strong emphasis on the implementation of domestic and global financial standards.  Stephen is British and holds a BSc in Engineering and Computer Science from the University of Sussex.
---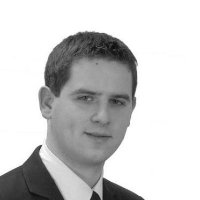 Michal Piechocki is the Chief Executive Officer of the Business Reporting – Advisory Group leading its global operations and advising international governmental and supervisory institutions on adoption of XBRL. His expertise contributed to projects across the world and supported various applications including specifically banking, insurance and capital market supervisory implementations of the Data Point Model and the XBRL standard. Michal serves as a Member of the XBRL Quality Review Team (IASB) and of the Institute of Management Accountants XBRL Working Group. Michal served previously as an At-Large Member at the XBRL International Steering Committee and Chair of the XBRL Certification Committee
---

Beju Shah is Head of Data Collection and Publication in Technology at the Bank of England. Over the past several years he has been at the forefront of where financial regulation meets technology, leading the technical implementations of all major regulations since the financial crisis as well as the digital transformation of regulatory reporting at the Bank of England. Beju has a background in Artificial Intelligence, and has designed several expert systems for various research projects. Beju's career began working for a boutique consulting firm eventually leading a digital line of business with insurance and public sector clients, earning a place in the Top 100 digitial agencies in its first year. In 2010 he joined the Financial Services Authority, implementing Solvency II and then moved to the Bank of England in 2012. Beju is accountable for the design, delivery and ongoing management of all data collection projects and systems.
---

Robert M. Tarola, Treasurer  is President of Right Advisory LLC, a consulting firm formed in 2008 which offers a unique perspective to address business and professional challenges of operating executives, governance bodies and finance professionals. Mr. Tarola has extensive experience as a public company director, public company CFO and public company auditor. He is a US CPA & CGMA and a member of the PCAOB Investor Advisory Group. He has followed XBRL development and implementation since 2005 as a member of the AICPA Assurance Executive Committee and as a participant CFO in the US SEC's voluntary filing pilot project. Mr. Tarola helped to implement XBRL as a director and audit committee member for two public companies and, finally, he encouraged the PCAOB to utilize XBRL as a way to connect auditors with data used by financial analysts.
---