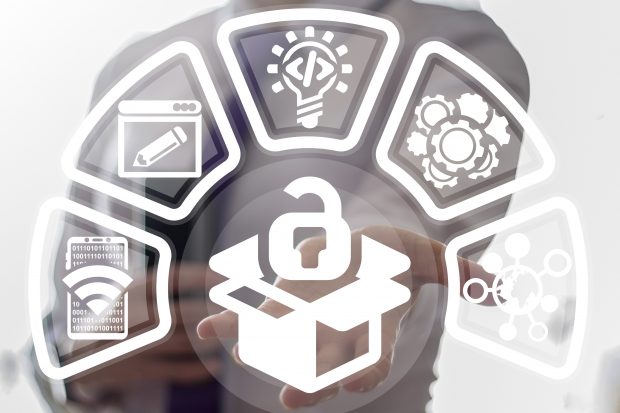 The Open Information Model (or "OIM") is XBRL International's strategic effort to simplify and modernise important aspects of the XBRL Standard.
The OIM provides new and simpler ways to work with XBRL data. It defines a model that represents the meaning of the standard, without referencing syntax specifics. It then defines multiple and interchangeable formats, which can be added to over time.
Right now, we support three different formats.
Want to collect huge quantities of granular data? xBRL-CSV lets you do that.
Want to make your XBRL data simple to use? xBRL-JSON is the answer.
Traditional approach working fine? xBRL-XML is your friend.
The OIM does not replace the existing XBRL 2.1 specifications. There are no plans to stop supporting them. Indeed they will continue to be improved in important ways.
The OIM is an additional and alternative way to use XBRL data and to think about the standard. The Open Information Model is, amongst other things, the simplest way to understand how the XBRL standard represents reported facts and is a great place to start for developers.
What is the OIM?
At its heart, the OIM is a description of the semantic information inside an XBRL report. The XBRL 2.1 specification defines a syntax that is tightly connected to XML. The OIM instead defines the semantics of a digital report generally. It then describes the information that any syntax must include in order to accurately represent a digital report. This approach makes it possible to work with XBRL data in multiple formats.
There are also features in the XBRL v2.1 specification that aren't in common use, either because they've been replaced by alternative approaches, or simply because they didn't prove to be as useful as anticipated.
The OIM leaves those behind in order to define a simplified definition of the information in an XBRL report that is independent of any one syntax.
The OIM model currently focuses on the data in an XBRL report. In due course, the OIM will also cover the metadata (or taxonomy side) of the standard to simplify interaction with data definitions as well.
What does it mean for me?
Over time, the OIM will mean quite a lot. New and simpler ways to approach the production, processing, use and analysis of data expressed in XBRL. At first it will provide new ways to represent facts. For example, xBRL-CSV provides a way to capture huge quantities of data in a very compact manner. xBRL-JSON provides a way to present business reporting data in a very web-friendly format, ideal for all kinds of analytic processes and systems. xBRL-XML remains the best way to catch data problems at source.
If you are a regulator, regulated company, or data provider, OIM may well first be used as an additional way to capture or publish certain data, whilst not replacing anything you have in place today. Over time, aspects of the OIM specifications may prove too useful to ignore. If you are a vendor or data scientist, now's the time to start understanding and experimenting with the new way to think about XBRL — the OIM specifications from XBRL International.
What does it mean for the XBRL standard?
It's still the XBRL standard, it's just different ways of looking at and using the same thing. Going forward you can think of XBRL as a standard that defines the way that you can express business reporting of all kinds in a digital manner. It's the key standard in support of the digital transformation of reporting.
The new OIM specification means that your digital transformation is syntax independent. You can express the same things using different formats, choosing whichever is most appropriate for your needs. In fact, it means that the XBRL standard is technology independent.
The standard represents all those aspects of reporting that are important. Things like definitions and relationships between concepts. Labels and descriptions. In as many languages as needed. Dimensional structures like geography, business segments and products. Calculations. Data quality rules. Things like strong and custom data types (for example: dates, time, currency, shares, measures of energy, distance and area).
As technology moves on, the OIM means that the standard will move with it. It means that you can represent your reporting in a wide range of different formats, while getting the same information across.
All backed by extensive conformance suites that provide the basis of provably interoperable software. A digital reporting ecosystem.
Although a huge amount of work has gone into the OIM already, there is more to do and we'll be adding information, examples, case studies and tutorials as we go along. We're excited and we hope you will be too.