The Best Practices Board (BPB) is responsible for managing the production and dissemination  of the consortium's work product that describes methods and processes for successful implementation  of  XBRL Specifications.  It is charged with setting priorities for the collection, compilation and development of implementation guidance material and together with the XBRL Standards Board, ensuring that all business process guidance material produced is of uniformly high quality, with the goal of  encapsulating our learnings and defining certain pathways as normative guidance.
The BPB executes its work agenda through task forces which currently are:  Taxonomy Design Working Group and the Entity Specific Disclosures Task Force.
For information on how to get involved with the BPB or the BPB Task Forces please visit Get Involved.
The BPB can be contacted using bpb@xbrl.org.
---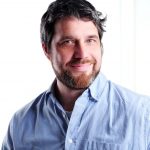 Björn Fastabend
Chair
Björn Fastabend is head of the XBRL collection and processing unit at BaFin, supervises all related activities, and propagates international relations and initiatives.  He has vast experience in international environments in Software Engineering, both as a developer and project manager. In addition, Björn is a guest lecturer for computer science courses at an international university. Björn values the standardization and automation of business processes, without losing focus on human involvement.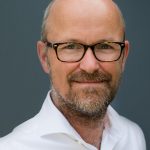 Bas Groenveld
Vice-Chair 
Bas Groenveld is managing director and co-founder of Aguilonius Netherlands. He supports governments, regulators, financial institutions and multinationals with the transition to structured digital reporting. He is (and has been) involved in a number of XBRL projects, such as the Dutch Standard Business Reporting program, SBR for Banks and several projects at government agencies, regulators and banks.  Bas is educated as an economist, a chartered controller and currently taking courses in computer sciences. He is a guest lecturer and thesis supervisor at Dutch universities.  Bas is a strong proponent of standards, creating a level playing field for businesses, which often leads to innovation and better offerings in the market place.

Shraddha Bagul
Member
Shraddha is a Chartered Accountant, Customer Success Head of IRIS CARBON® and a member of XBRL Europe, XBRL Europe (ESG Working Group) and XBRL Europe (Best Practice Task Force). Shraddha has more than 10 years of experience in XBRL and has collaborated with multiple regulatory agencies across the globe to conceptualize and implement digital filing platforms for SSM (Malaysia), ACRA (Singapore), CBRD (Mauritius) and RBI (India). She has also worked with large corporations in the US, EU and UK helping them with their taxonomy modelling and getting onboard to comply with XBRL/iXBRL standards.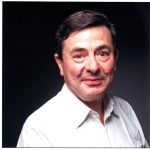 Pierre Hamon
Member
Pierre Hamon is a qualified accountant, managing director of etXetera eurl and a member of the XBRL France board of directors. Pierre has ten years experience of XBRL, including authoring XBRL taxonomies for French GAAP and extensions to the IFRS taxonomy for the filing of consolidated accounts in France.  Pierre has experience of the production and filing of XBRL reports to the US SEC under both US GAAP and IFRS rules.  Pierre is co-chair of working groups for XBRL Europe (Best Practice Task Force) and XBRL International (IGTF, ESDTF). Pierre has worked as an auditor at Ernst and Young and as a director at Cartesis.
Campbell Pryde
Member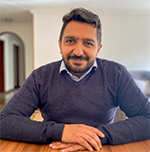 Juan Carlos Rodriguez Rivera
Member
Juan Carlos is a business administrator with a degree in International Financial Reporting Standards – IFRS and has a Masters degree in Project Management.  Juan Carlos has over 15 years of experience in project management, implementation, administration and support to supervisors and supervised companies. Since 2014 he has been developing his XBRL knowledge with Reporting Standard S.L. and has been involved in the definition and creation of more than 15 XBRL taxonomies for government entities such as the Superintendencia de Sociedades, Superintendencia de Servicios Públicos Domiciliarios and Superintendencia de Vigilancia y Seguridad Privada in Colombia.  Juan Carlos has also worked with companies supporting their skills for reporting in Colombia, Chile and Uruguay.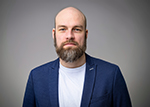 Janis Steinmann
Member
Janis Steinmann is the Head of XBRL at AMANA consulting. Located in the greater Oslo region in Norway, Janis has more than a decade of experience with XBRL and other reporting solutions.
He successfully carried out XBRL projects at major European banks, insurers, regulators and listedcompanies, fulfilling their requirements for the European Single Electronic Format, EBAs Supervisory Reporting as well as EIOPAs Solvency II Framework and other European supervisory requirements.
Close cooperation with the customers' accounting and reporting groups led to his deep insight into the needs and challenges of XBRL report creation and management. Outside of the XBRL domain, Janis also led the project on implementing the MiFID II requirements for a European regulator.
Prior to joining AMANA consulting, Janis worked in the inhouse reporting department of a German bank. He holds a Bachelor of Science in Business Information Technology and a Master of Science in Applied Computer Science from the University of Duisburg-Essen.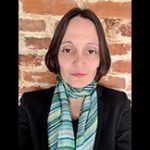 Andromeda Wood
Member
Andie Wood's main areas of interest include data modeling, taxonomy design and the role of technology and data in the future of corporate reporting. Andie is an experienced data and semantic modeler and has been working with XBRL for over 15 years. Andie is co-chair of the Entity-Specific Disclosure Task Force, and a member of a number of other XBRL International task forces. Prior to her role with Workiva Andie spent five years at the IASB working on the IFRS Taxonomy and technology in corporate reporting. Other roles included XBRL and data modelling work at EY, Banco de España and a number of UK government departments. Andromeda has a degree in Biological Sciences   from St Catherine's College, Oxford.