The Best Practices Board (BPB) is responsible for managing the production and dissemination  of the consortium's work product that describes methods and processes for successful implementation  of  XBRL Specifications.  It is charged with setting priorities for the collection, compilation and development of implementation guidance material and together with the XBRL Standards Board, ensuring that all business process guidance material produced is of uniformly high quality, with the goal of  encapsulating our learnings and defining certain pathways as normative guidance.
The BPB executes its work agenda through task forces which currently are:  Taxonomy Architecture Guidance Task Force and Implementation Guidance Task Force.
For information on how to get involved with the BPB or the BPB Task Forces please visit Get Involved.
The BPB can be contacted using bpb@xbrl.org.
---
The Implementation Guidance Task Force (IGTF) is looking for members who would like to join!  Please see the Call for Participation for details on how to Get Involved in the IGTF.
---
Members of the Board and their biographies: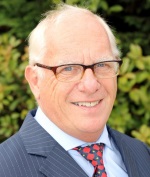 Ian Hicks
Chair
Ian Hicks is Director of Professional Services at CoreFiling Ltd. in the UK with the core responsibility of successful implementation and support of XBRL solutions to customers and partners worldwide. He is experienced in continual development and improvement of working methods and processes that enhance customer experience and uptake on new technologies and concepts which requires a good understanding of the XBRL market, the key players and the dynamics of the market.
Since joining CoreFiling in 2010, Ian has implemented core processes that recognise, define and adopt best practices in XBRL engineering and implementations, both internally and for a range of international customers. He brings to the BPB, an extensive experience in strategic planning, teaming processes and first-hand experience of XBRL implementations.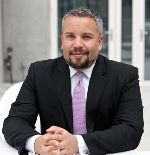 Brad Monterio
Vice Chair
Brad Monterio is Managing Director of Colcomgroup, Inc. He is a Global Board Member of the Institute of Management Accountants (IMA) and Vice Chair of IMA Technology Solutions & Practices Committee and former Chair of its XBRL Committee. He is a published author and experienced speaker on topics related to XBRL including transparency, integrated reporting, sustainability reporting, regulatory/compliance reporting, IFRS, COSO/internal controls, advanced analytics and more.
Brad brings to the BPB a deep knowledge and experience with XBRL spanning more than 18 years and his skill as a market adoption specialist to build awareness, open new channels and promulgate standards in national and global markets.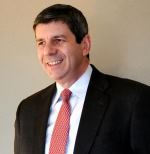 Gianluca Garbellotto
Member
Gianluca Garbellotto is a globally acknowledged expert on the business and technical aspects of XBRL and the XBRL Global Ledger Framework (XBRL GL), and has extensive experience in their implementation in the Government and the private sector. A leading expert on Standard Business Reporting (SBR), the XBRL-based regulatory model that focuses on the reduction of compliance burden for businesses, and on the International Financial Reporting Standards (IFRS), Gianluca is a key contributor to several of the existing SBR government programs and IFRS jurisdictional implementations around the world.
He is a member of the XBRL Best Practices Board and the current Chair of the XBRL Global Ledger Working Group for XBRL International, as well as a United Nations/CEFACT Accounting and Auditing Domain Expert and a member of the ISO/PC 295 – Audit Data Collection group for the Standards Council of Canada. As an active member of various working groups within the XBRL International Consortium, he helps lead the development of XBRL's standards for internal use and is a strong influence on XBRL's technical specifications. He is a frequent and sought out lecturer and trainer on XBRL and XBRL GL topics, and has authored numerous articles and white papers.
Gianluca has extensive experience in the financial industry as well as in accounting and financial software development and implementation, with a specific focus on ERP systems, reporting, consolidation, and business intelligence applications, and XML/XBRL implementations. His client portfolio includes Governments in several countries and global companies as well as leading professional, consulting and technology firms.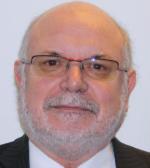 Eric Jarry
Member
Eric Jarry has developed XBRL taxonomies in France and is chairman of the Technology Group of XBRL France. Previously working for Bull and Software AG, Eric joined Bank of France in 2009 to work on XBRL taxonomies and the reporting repository for Banking and Insurance supervision.
With more than 30 years of experience as an IT engineer and architect, Eric has successively worked on micro-programming, operating systems, data communications, distributed transactional systems, security, object and XML technologies. Eric has contributed to standardization in ISO, ECMA, ITU, Open Group and OMG.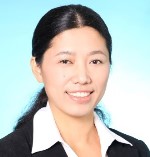 Meiling Liu
Member
Meiling Liu is a Ph.D. of management science as well as a postdoctoral of public finance. She has got the bachelor degree in computer science & technology and a master degree in accounting. Her research area is accounting and information systems.  Meiling is currently a lecturer as well as a master's tutor for the Teaching & Research Department in Shanghai National Accounting Institute, China, a trainer and the contact for the Experience Center of XBRL China (EC-XBRL-CN), the contact for the Accounting and Information System Professional Committee of Accounting Society of China. She passed the XBRL Foundation Certificate of XII in 2015. Meiling is working on a book named Experiential Spread of XBRL: Theory, Methodology, and Practice, and a project named Diffusion Mechanism Research of XBRL in China, sponsored by the National Natural Science Foundation of China. CFOs, CPAs, MPAccs, and EMPAccs are her main trainees. XBRL filers, auditors, regulators, consumers, teachers, and researchers are included. Her email is lml@snai.edu.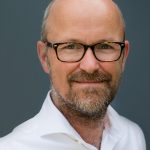 Bas Groenveld
Member
Bas Groenveld is managing director and co-founder of Aguilonius Netherlands. He supports governments, regulators, financial institutions and multinationals with the transition to structured digital reporting. He is (and has been) involved in a number of XBRL projects, such as the Dutch Standard Business Reporting program, SBR for Banks and several projects at government agencies, regulators and banks.
Bas is educated as an economist, a chartered controller and currently taking courses in computer sciences. He is a guest lecturer and thesis supervisor at Dutch universities.
Bas is a strong proponent of standards, creating a level playing field for businesses, which often leads to innovation and better offerings in the market place.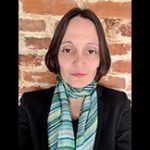 Andromeda Wood
Member
Andie Wood's main areas of interest include data modeling, taxonomy design and the role of technology and data in the future of corporate reporting. Andie is an experienced data and semantic modeler and has been working with XBRL for over 15 years. Andie is co-chair of the Entity-Specific Disclosure Task Force, and a member of a number of other XBRL International task forces. Prior to her role with Workiva Andie spent five years at the IASB working on the IFRS Taxonomy and technology in corporate reporting. Other roles included XBRL and data modelling work at EY, Banco de España and a number of UK government departments. Andromeda has a degree in Biological Sciences   from St Catherine's College, Oxford.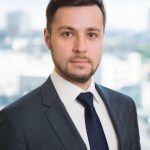 Mikhail Sadofyev
Member
Mikhail Sadofyev works in Advisory Technology Consulting in PwC Russia and CEE / CIS regions. Mikhail is responsible for the implementation and support of XBRL solutions. Since joining PwC Mikhail actively participates in XBRL projects for a range of customers in the public and private sector as a technology leader.
Mikhail has over 14 years of experience as an IT engineer and architect. Apart from XBRL his professional competence focuses on data management, business analytics and enterprise software development, as well as IT project management methodology and blockchain technology solutions. He holds a Bachelor's degree in Computer Science, Master's degree in Business Administration (MBA) and is certified Project Management Professional (PMP).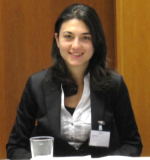 Maria Mora
Member
Maria Mora is Principal Engineer on Artificial Intelligence and XBRL Expert at Fujitsu Laboratories of Europe. Previously, she worked at CDP, AtoS Consulting Spain and XBRL Spain for the dissemination of the XBRL standard within Spanish regulatory and supervisory entities, as well as, the non-financial reporting market using also Linked data and AI.
She is a member of several XBRL working groups from the Spanish Financial and Corporate reporting community, participating in projects with national regulatory authorities, including the Bank of Spain, supervisory agencies and national accounting associations (AECA), leading experience in Financial, Solvency, Corporate, and Sustainability Reporting. Maria is currently doing an Engineering Doctorate (EngD) in Systems Engineering at the University of Bristol (United Kingdom). Her areas of research are system engineering applied to corporate reporting, information systems, semantic technologies, Linked Data, AI and Big data. She is author and co-author of several international articles related to XBRL in financial and sustainability reporting published in business and information systems journals, academic conferences, books and magazines.
Maria brings to BPB a deep experience and knowledge to build a wider adoption of XBRL in financial and non-financial reporting, through a high-profile career in strategy, research, innovation and technical leadership in the business reporting domain.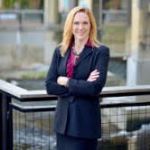 Carol Baskey 
Member
Carol Baskey is a Certified Public Accountant (CPA) registered in the United States and also holds additional certifications as a Certified Internal Auditor (CIA), Chartered Global Management Accountant (CGMA), and a Certification in Control Self-Assessment (CCSA). Carol graduated from the University of Akron and has both a Bachelor's of Science in Accountancy and a Master's Degree in Business Administration (MBA), Finance concentration.
Carol has been working in the accounting field since 2002, and has held several leadership positions. She is currently the Manager of Financial Reporting at RPM International, an American multinational corporation with subsidiaries that manufacture and market high-performance specialty coatings, sealants and building materials. One of the main responsibilities of her position is to prepare and support aspects of the quarterly and annual Securities and Exchange Commission (SEC) filings. Previously, Carol has held the title of V.P. of Corporate Accounting at FirstMerit Bank N.A., a diversified financial services company, and Internal Auditor and SEC Reporting Accountant at FirstEnergy Corporation, one of the largest United States investor-owned electric systems.
Carol has been involved with XBRL filing in various degrees since it was first mandated by SEC which includes tagging preparation, quality review, audit and filing with the SEC. This experience has given Carol an excellent insight into XBRL from a filer perspective. Carol was also was a feature of the iBR Magazines focus filer issues, in an article named "The Filer's Learning Curve" in September 2013.