Discover the Future of Business Reporting at Data Amplified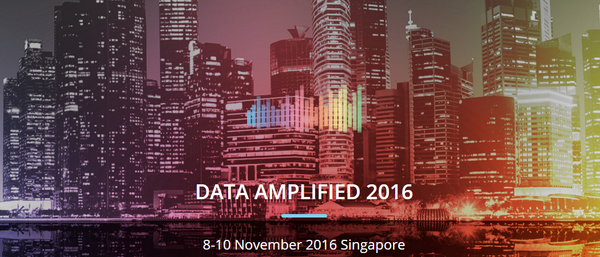 Data Amplified will feature two and half days of sessions geared towards providing you the information and insight you need to implement structured data reporting, use structured data to perform analysis for corporate finance or investing, and understand how new technologies like Blockchain, AI and Big Data will alter the landscape of business reporting.
Registration is now open for Data Amplified 2016,  a conference for regulators, financial professionals, accountants and others to learn about new technologies and processes that are profoundly impacting how business information is reported and used.
Data Amplified 2016 will be taking place from 8-10 November in Singapore, at the Grand Hyatt Hotel. There will be a special Members Day on 7 November for committee and work group meetings, along with strategic updates and other activities.
Why Data Amplified?
Organisations the world over are collecting, sharing and using data in ways never seen before. It's no longer just about mandates and compliance. We are seeing a completely new way of thinking about data and how it can be used effectively to meet high level strategic goals. Enabling this change is a raft of new technologies that promise to fundamentally alter the business landscape. Structured data in XBRL has an increasingly important role to play in this new environment and we want you to be part of it.That's why we have adopted a new name for the conference. Data Amplified reflects this new way of thinking and the data-centric world in which we operate. We'll be making a place in the program not just for information on the latest in XBRL-based reporting, but for new developments in fields such as Blockchain and Smart Contracts, Big Data, Artificial Intelligence and a range of other topics that will be impacting our community going forward.
How do Learn more?
Please visit the conference website for details on the conference, the beautiful Grand Hyatt hotel and registration information. We are excited by this new direction and look forward to exploring the future with you in Singapore.
Data Amplified 2016, from XBRL International. The future of business reporting.