Blockchain and Inline XBRL Used to Build Smart Contracts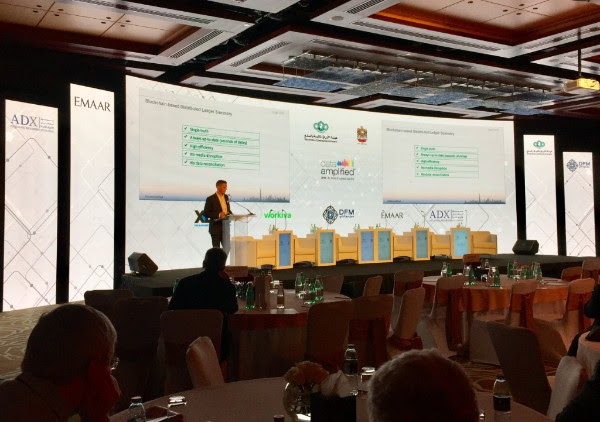 Data Amplified 2018 saw presentations demonstrating how entrepreneurs and reporting ecosystems are starting to use blockchain technology in reporting.
Taiwan's Accounting Research & Development Foundation showed off a pilot blockchain mechanism for securely confirming critical audit information across banks, suppliers, auditors and corporates.
Dennis Knochenwefel, founder of Reportix, demonstrated the use of Inline XBRL and Blockchain to automate and enhance insurance contract management with "smart contracts" embedded into the system.
Current reporting ecosystems require inefficient and redundant exchanges of data between the data systems of multiple participants – for example, regulators, consumers and producers. This creates room for error and inconsistencies.
Reportix replaces this with a distributed ledger, which uses Blockchain technology to allow each participant to access and store data simultaneously, pushing any updates to participants in near-real time – a less cumbersome, more accurate and transparent system.
By combining distributed ledger with iXBRL's machine-readable "smart data," data can be automatically validated and verified, with invalid data rejected from the database, further reducing errors.
By using iXBRL to layer smart data over human-readable contracts, and a distributed ledger to ensure all parties have access to the same data at the same time, Reportix can create accurate, trusted "smart contracts". It looked very much like the start of something important: a way to rethink the way that insurance products are designed and operate.