Natural Language Analytics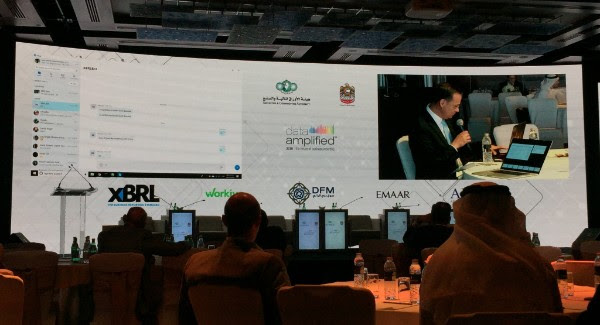 You will want to see this video in a week or two. Perhaps the most talked about presentation this year came from José Antonio Huizar Moreno, CEO of 2H Software, who demonstrated a deeply impressive natural language query tool building on the potential to access XBRL data through an open API.
José used an AI-powered toolset to firstly allow natural language interrogation of the data collected from Mexican public companies. Not satisfied with that, 2H wired in Microsoft's Cortana voice recognition system to interface with this AI XBRL "bot" that you can speak to through Skype. Want to know what the revenues were for América Móvil? The app can tell you. How about derived concepts like EBITDA for Grupo Bimbo? No problem. The system even asks if you'd like the details sent to you in an email.  2H's innovation opens up large data sets without the need for specialist technical knowledge. We'll provide links to this presentation and the video as soon as we can.