Welcome to New Members of the Board of Directors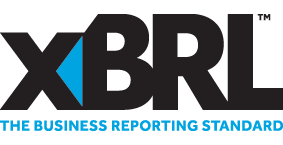 We are delighted to welcome three new members to the XBRL Board: Dato' Zahrah Abd Wahab Fenner, Mr Philip Fitz-Gerald and Ms Olga Goncharova. We are also very pleased to announce that both Mr Michal Piechocki and HE Mohammed Al Hadari have had their terms extended by the XBRL International Member Assembly.

Dato' Zahrah Abd Wahab Fenner is the Chief Executive Officer (CEO) of the Companies Commission of Malaysia (SSM). Zahrah is experienced in financial and auditing matters and was previously an Advisor Accountant with the Royal Malaysian Customs and Excise Department and Principal Accountant with the Ministry of Foreign Affairs. Zahrah is a Board Member for the Certification of Certified Integrity Officers and is also a member of the Financial Reporting Foundation (FRF), Board Member of the Labuan Financial Services Authority (LFSA), the Inland Revenue Board (IRB) and the Audit Oversight Board (AOB). In 2018, Zahrah was re-elected as an Executive Committee member of the Corporate Registers Forum (CRF) (a position she has held since 2016). Zahrah, who graduated with a Bachelor of Accounting (Hons.) degree from the National University of Malaysia, is a member of the Malaysian Institute of Accountants (MIA) and is a Chartered Accountant (CA)
---

Philip Fitz-Gerald became Director of the UK's Financial Reporting Lab (part of the Financial Reporting Council) in 2017. He is a Chartered Accountant in the UK with over 20 years of experience in accounting and audit, focusing on improving the quality of company reporting. He has worked for the Financial Reporting Council since 2009 and was previously the Head of Case Examination and Enquiries.
Phil started his career in the audit practice of KPMG where he spent ten years, the latter half of which he worked as a senior manager in the firm's professional practice department. After leaving practice, he spent five years as a training consultant helping companies with their corporate reporting requirements before joining the FRC.
---

Olga Goncharova is Director of the Reports Processing Department at the Bank of Russia. Olga joined the Bank of Russia in 2014 and is currently responsible for the collection and processing of financial statements of credit and non-credit financial institutions. Olga is also responsible for the implementation of modern formats for digital reporting and data transmission, including implementation of the XBRL standard in the Bank of Russia. Olga previously worked for UniCredit Bank as a Chief Accountant and the Head of Accounting Department. She was responsible for financial and regulatory reporting for the local purposes and in accordance with UniCredit Group requirements. In 2012 Olga participated in the Basel III implementation project at the UniCredit Group Holding Company in Milan. Earlier with Ernst&Young Olga obtained extensive experience in auditing financial institutions (banks, leasing companies and investment funds) according to IFRS and Russian accounting standards. Olga is a multi-lingual CPA, qualifying in 2008.  Olga earned a French-Russian MBA in International Management at Moscow State University in 2002 and attended Yuvaskula Polytechnic School of Business, Finland to study Global Business management in 2001. Olga has been a member of the Supervisory Board of XBRL Russia since 2017.
---
We offer a very warm welcome to our new members of the Board and look forward to working with our new and existing board members.