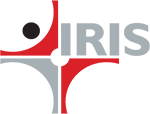 Product Description
The complete tool is packaged into following main components:
1. Taxonomy Mapper:
In this module, the application enables user to upload new taxonomy and map its elements with data extracted from input file.
This iDEAL Application demands only a one-time mapping to be defined as a part of the application configuration. Henceforth, the data can be directly generated using the saved mapping files.
2. XBRL Processor:
iDEAL processor reads input data and converts it into XBRL instance. The generated XBRL instance will comply with XBRL technical specification & all regulatory guidelines both in presentation and validation pertaining to XBRL.
3. Validator:
Validator module of this application validates the XBRL instance generated from the processor with predefined XBRL technical specification and regulator specific business rules
4. Renderer:
Renderer is a process of converting generated XBRL instance document into human readable format. This can also be downloaded in html or Excel® format
5. Log Viewer:
The Log Viewer feature tracks the operations of users who have access to the iDEAL application. It covers all the changes made in different modules of the application. Admin user will be able to track all the user activities and XBRL instance documents generated.
6. User Management
iDEAL user management feature allows administrators to assign granular roles and permissions to users, thus strictly controlling access to Log viewer, Mapping, Taxonomy and Returns.
Tool Features
Instance Document Creation
Instance Document Validation
Taxonomy Viewing
Company Description
IRIS Business Services Limited is a global XBRL software products and solutions company with clients in over 15 countries. IRIS works with financial regulators, central banks, stock exchanges, business registries, and financial printers, accounting firms, commercial banks, mutual funds and companies. As a firm with deep commitment to the XBRL standard, IRIS is a member of various XBRL jurisdictions, and involved in several XBRL working groups across XBRL International, XBRL US, XBRL Europe and XBRL India.