IRIS Taxonomy and Consultancy Services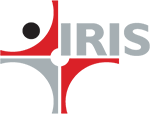 Product Description
IRIS has an established practice in the area of taxonomy development and testing. IRIS's Taxonomy Design and Management methodology provides organizations with a structured approach to create and manage taxonomies. This methodology has been successfully leveraged to create XBRL taxonomy across several countries.
We have covered GAAP based reporting, prudential reporting for banking and insurance sectors, business registrar requirements, Islamic reporting requirements to name a few.
Our XBRL Taxonomy Experts have worked and have excellent understanding of IFRS taxonomies, US-GAAP, DPM based taxonomies, non-financial taxonomies like GRI, Corporate Actions. IRIS has also created several private taxonomies for organizations where it has offered XBRL services. IRIS is actively involved in reviewing and testing of taxonomies which are released for public comments and review
The pool of consultants in our XBRL Taxonomy and Consultancy practice consists of professionals with rich experience in all stages of XBRL information supply chain. This enables IRIS conduct pilot studies to demonstration use and application of XBRL in different areas, provide real-life and practical scenarios, identify the problem areas and suggest solutions best suited for the requirements.
Services
Taxonomy Creation, Maintenance, Enhancement
Training
XBRL Consulting
XBRL GL Consulting
Other
Company Description
IRIS Business Services Limited is a global XBRL software products and solutions company with clients in over 15 countries. IRIS works with financial regulators, central banks, stock exchanges, business registries, and financial printers, accounting firms, commercial banks, mutual funds and companies. As a firm with deep commitment to the XBRL standard, IRIS is a member of various XBRL jurisdictions, and involved in several XBRL working groups across XBRL International, XBRL US, XBRL Europe and XBRL India.