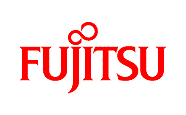 Product Description
RAPORTADO is a consolidated packaged software containing various options necessary for customer considering implementation of XBRL technology.
RAPORTADO enables customers to design and develop XBRL systems with minimum time and cost. Leveraging Fujitsu's extensive XBRL knowledge and proven experience, RAPORTADO offers the flexibility and agility of systems expansion to meet the needs of growing businesses.
Fujitsu provides a complete of services from Proof of Concept (PoC), consulting services to system development. Experts with rich experience and know-how directly support customers.
Tool Features
Analytical Tools
Data Aggregation/Publishing
Filing Preparation
Instance Document Creation
Instance Document Validation
Instance Document Viewing
Quality Assurance
Company Description
Fujitsu is the leading Japanese information and Communication Technology (ICT) company offering a full range of technology products, solutions and services. Over 162,000 Fujitsu people support customers in more than 100 countries. Fujitsu applies their experience and power of ICT to shape the future of society with their customers.
Fujitsu has actively lead XBRL-related consortium initiatives across the globe. Members of the Fujitsu XBRL team have served as chairs and board members of the different XBRL workgroups at various times. Members of the Fujitsu team are active participants in the various working groups involved with building the enhancements to the XBRL specification.
Fujitsu's proven products and services are currently used by the filers/submitters and regulatory organizations that initiated the industry evolution to XBRL as well as by filing agencies and enterprises in over 45 countries.