XBRL Processing Engine (XPE)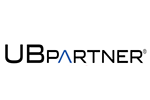 Product Description
XPE is built on an extensible object-oriented architecture and enables developers to easily integrate XBRL processing into either Java or .NET applications. The processing engine fully conforms to the latest XBRL standards and also fully supports the XBRL formula and Inline XBRL specifications.
Key features include::
• Fully compliant with the XBRL 2.1 specifications
• Complete developer kit (APIs) to easily XBRL-enable existing applications
• Advanced XBRL validation capabilities, including an XBRL Formula optimiser
• Flexible control of validation level so that it can be tailored to meet the specific processing needs
• Advanced Virtual Object Model (VOM) to optimise the processing of large documents
• Support for multi-threaded operations
• Supports DTS aware XSLT (including custom defined extensions), and X-Path 2.0 for taxonomy and instance document transformation and rendering
• Both .NET and Java versions available
Tool Features
XBRL Processors/Software Libraries
Company Description
UBPartner is one of the real experts in XBRL and provides a full suite of solutions and services – from the underlying processing engine, to desktop development and deployment tools, all the way to packaged solutions for regulators and government agencies.
It delivers its software tools and services via a network of local and global partnerships, which includes leading system integrators, regulatory reporting specialists and major software developers.
UBPartner technology and tools are used today in many advanced and demanding XBRL environments such as market regulators, government agencies and major corporations in France, Belgium, UK, Ireland, Poland, Norway, and Luxembourg and by leading software vendors, such as Oracle, SAP and Infor.