UBPartner Consulting Services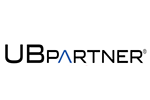 Product Description
The UBPartner Consulting team is able to add value to most XBRL projects, big or small. Most of the team have over 5 years experience in implementing XBRL systems for government departments, market regulators and filing firms.
The areas where we can offer support include:
• XBRL training
• Taxonomy creation, maintenance and enhancement
• XBRL collection systems design and implementation
• XBRL reporting systems design and implementation
• XBRL data storage and analysis
• XBRL system audit and recomendations
Services
Taxonomy Creation, Maintenance, Enhancement
Training
XBRL Consulting
Other
Company Description
UBPartner is one of the real experts in XBRL and provides a full suite of solutions and services – from the underlying processing engine, to desktop development and deployment tools, all the way to packaged solutions for regulators and government agencies.
It delivers its software tools and services via a network of local and global partnerships, which includes leading system integrators, regulatory reporting specialists and major software developers.
UBPartner technology and tools are used today in many advanced and demanding XBRL environments such as market regulators, government agencies and major corporations in France, Belgium, UK, Ireland, Poland, Norway, and Luxembourg and by leading software vendors, such as Oracle, SAP and Infor.