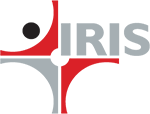 Product Description
IRIS Carbon is a cloud-based, accountant-friendly and feature-rich filing platform that addresses end-to-end external reporting needs of an enterprise. IRIS Carbon has been created by people with deep financial reporting and XBRL experience.
Its collaborative feature enables multiple users (within and outside an organization) to work on a document simultaneously. IRIS Carbon also enables review, finalization and submission of both XBRL and EDGAR HTML output with the US Securities and Exchange Commission. The platform enables companies to prepare internal and external reports efficiently and cost effectively.
Key features -
Real Time Collaboration
Allows multiple users to collaborate on a document at the same time.
Single Source. Multiple Formats
Create outputs in multiple formats (including XBRL and EDGAR) from a single source document.
Rich Data Linking
Updating any linked data becomes as easy as making the change at one point.
Smart Editing
Editing, Track, Review and Comment features make finalization process with approvals and sign offs easier. All edits made in IRIS Carbon can be reflected at one click in all your outputs.
Roll Forward Filing
You prepare the documentation only once and update it easily for the next filing.
Audit Check
Allows external auditors access to company reports and make comments and suggest changes on the platform itself.
Tool Features
Filing Preparation
Instance Document Creation
Instance Document Validation
Instance Document Viewing
Quality Assurance
Taxonomy Creation
Taxonomy Validation
Taxonomy Viewing
XBRL Collaboration Tools
Company Description
IRIS Business Services Limited is a global XBRL software products and solutions company with clients in over 15 countries. IRIS works with financial regulators, central banks, stock exchanges, business registries, and financial printers, accounting firms, commercial banks, mutual funds and companies. As a firm with deep commitment to the XBRL standard, IRIS is a member of various XBRL jurisdictions, and involved in several XBRL working groups across XBRL International, XBRL US, XBRL Europe and XBRL India.