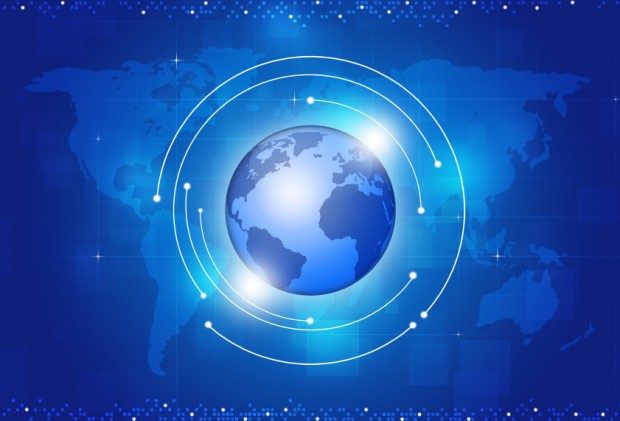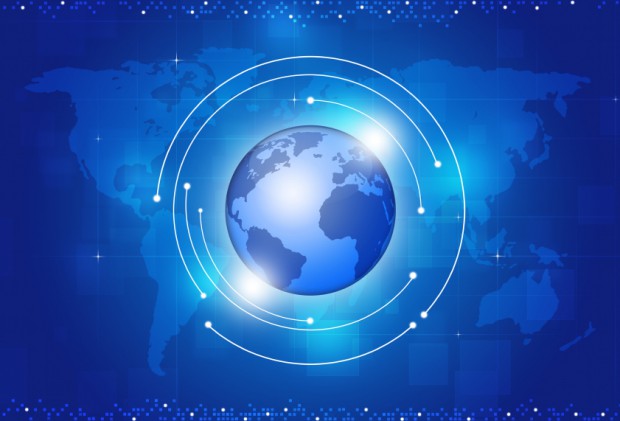 What is XBRL?
XBRL is the open international standard for digital business reporting, managed by a global not for profit consortium, XBRL International. We are  committed to improving reporting in the public interest. XBRL is used around the world, in more than 50 countries. Millions of XBRL documents are created every year, replacing older, paper-based reports with more useful, more effective and more accurate digital versions.
In a nutshell, XBRL provides a language in which reporting terms can be authoritatively defined. Those terms can then be used to uniquely represent the contents of financial statements or other kinds of compliance, performance and business reports. XBRL lets reporting information move between organisations rapidly, accurately and digitally.
The change from paper, PDF and HTML based reports to XBRL ones is a little bit like the change from film photography to digital photography, or from paper maps to digital maps. The new format allows you to do all the things that used to be possible, but also opens up a range of new capabilities because the information is clearly defined, platform-independent, testable and digital. Just like digital maps, digital business reports, in XBRL format, simplify the way that people can use, share, analyse and add value to the data.
What does XBRL do?
Often termed "bar codes for reporting", XBRL makes reporting more accurate and more efficient. It allows unique tags to be associated with reported facts, allowing:
people publishing reports to do so with confidence that the information contained in them can be consumed and analysed accurately
people consuming reports to test them against a set of business and logical rules, in order to capture and avoid mistakes at their source
people using the information to do so in the way that best suits their needs, including by using different languages, alternative currencies and in their preferred style
people consuming the information to do so confident that the data provided to them conforms to a set of sophisticated pre-defined definitions
Comprehensive definitions and accurate data tags allow the:
preparation
validation
publication
exchange
consumption; and
analysis
of business information of all kinds. Information in reports prepared using the XBRL standard is interchangeable between different information systems in entirely different organisations. This allows for the exchange of business information across a reporting chain. People that want to report information, share information, publish performance information and allow straight through information processing all rely on XBRL.
In addition to allowing the exchange of summary business reports, like financial statements, and risk and performance reports, XBRL has the capability to allow the tagging of transactions that can themselves be aggregated into XBRL reports. These transactional capabilities allow system-independent exchange and analysis of significant quantities of supporting data and can be the key to transforming reporting supply chains.
Who uses it?
The international XBRL consortium is supported by more than 600 member organisations, from both the private and public sectors. The standard has been developed and refined over more than a decade and supports almost every kind of conceivable reporting, while providing a wide range of features that enhance the quality and consistency of reports, as well as their usability. XBRL is used in many different ways, for many different purposes, including by:
Regulators
Financial regulators that need significant amounts of complex performance and risk information about the institutions that they regulate.
Securities regulators and stock exchanges that need to analyse the performance and compliance of listed companies and securities, and need to ensure that this information is available to markets to consume and analyse.
Business registrars that need to receive and make publicly available a range of corporate data about private and public companies, including annual financial statements.
Tax authorities that need financial statements and other compliance information from companies in order to process and review their corporate tax affairs.
Statistical and monetary policy authorities that need  financial performance information from many different organisations.
Companies
Companies that need to provide information to one or more of the regulators mentioned above.
Enterprises that need to accurately move information around within a complex group.
Supply chains that need to exchange information to help manage risk and measure activity.
Governments
Government agencies that are simplifying the process of businesses reporting to government and reducing red tape, by either harmonising data definitions or consolidating reporting obligations (or both).
Government agencies that are improving government reporting by standardising the way that consolidated or transactional reports are prepared and used within government agencies and/or published into the public domain.
Data Providers
Specialist data providers that use performance and risk information published into the market place and create comparisons, ratings and other value-added information products for other market participants.
Analysts and Investors
Analysts that need to understand relative risk and performance.
Investors that need to compare potential investments and understand the underlying performance of existing investments.
Accountants
Accountants use XBRL in support of clients reporting requirements and are often involved in the preparation of XBRL reports.
What are some of the most important features of XBRL?
Clear Definitions
XBRL allows the creation of reusable, authoritative definitions, called taxonomies, that capture the meaning contained in all of the reporting terms used in a business report, as well as the relationships between all of the terms. Taxonomies are developed by regulators, accounting standards setters, government agencies and other groups that need to clearly define information that needs to be reported upon. XBRL doesn't limit what kind of information is defined: it's a language that can be used and extended as needed.
Testable Business Rules
XBRL allows the creation of business rules that constrain what can be reported. Business rules can be logical or mathematical, or both.  These business rules can be used to:
stop poor quality information being sent to a regulator or third party, by being run by the preparer while the report is in draft.
stop poor quality information being accepted by a regulator or third party, by being run at the point that the information is being received. Business reports that fail critical rules can be bounced back to the preparer for review and resubmission.
flagging or highlighting questionable information, allowing prompt follow up, correction or explanation.
create ratios, aggregations and other kinds of value-added information, based on the fundamental data provided.
Multi-lingual Support
XBRL allows concept definitions to be prepared in as many languages as necessary. Translations of definitions can also be added by third parties. This means that it's possible to display a range of reports in a different language to the one that they were prepared in, without any additional work. The XBRL community makes extensive use of this capability as it can automatically open up reports to different communities.
Strong Software Support
XBRL is supported by a very wide range of software from vendors large and small, allowing a very wide range of stakeholders to work with the standard.
What next?
Find out more by exploring this site. To truly understand XBRL, and to leverage and benefit from the standard we encourage everyone to join the consortium. By joining you are directly contributing to a global effort to improve reporting.