Yahoo! CFO Ken Goldman is a Keynote Speaker at Business Reporting 360°
New insights from one of the tech industry's most experienced financial leaders . . .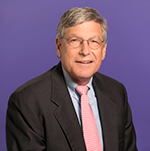 We are bringing leading thinkers to this year's international conference and are pleased to announce that the CFO of Yahoo!, Mr Ken Goldman will be a keynote speaker in Copenhagen. Ken will provide an inside look at how new technology is impacting reporting at all levels of today's organisations and the transformation that Yahoo! has gone through in its thinking, and in its insights, in dealing with structured financial information and big data. This session will be an opportunity to tap into his knowledge and the insights gained from his role as one of the technology industry's most experienced financial leaders.About Ken GoldmanAs chief financial officer of Yahoo!, Inc he is responsible for Yahoo!'s global finance functions including financial planning and analysis, controllership, tax, treasury and investor relations since October 2012. Most recently, he was CFO of Fortinet. He served as senior vice president, finance and administration, and chief financial officer of Siebel Systems, Inc. and  Excite@Home Corporation as well as Sybase, Inc. Mr. Goldman also serves on the board of directors of Gigamon, NXP Semiconductor, Yahoo! Japan, Trinet, GoPro, Inc. and several private companies.
For more information about the conference program, visit the conference website.