Missing: A Single Electronic Access Point for the European Single Electronic Format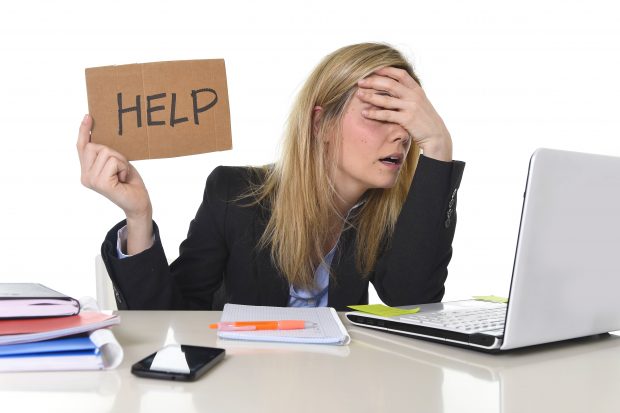 This is a guest post by Ms Mohini Singh, ACA, Director Financial Reporting Policy at CFA Institute.
Technology to Improve Democratization of Information: Our Historical Efforts
CFA Institute has long-supported technology to improve the accessibility of information for investors. Before the implementation of the US SEC EDGAR (Electronic Data Gathering, Analysis, and Retrieval) system in the mid-1990s, financial reports of US public companies were not available without a written request submitted to the issuer for a mailed copy.
CFA Institute supported the EDGAR initiative because we believed it would — as it has — help democratize the availability of financial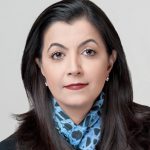 information. In our 1993 publication, Financial Reporting in the 1990s and Beyond, we noted the following:
We look forward to the imminent availability of the SEC's new method of making company filings available . . . it promises to be a vast improvement over the present system.  . . . It will also dispense information faster than currently by placing a document in the data base when it is received. . . . Eventually, it may make even the most recalcitrant analyst into a data base user.
Over the past decade, we have provided similar support to the development of XBRL (eXtensible Business Reporting Language), including the development of publications such as eXtensible Business Reporting Language: A Guide for Investors. Implementation of data tagging using XBRL was seen as an extension of the financial-reporting process by allowing data to be captured at the end of the process, which made data more flexible and interactive. XBRL provides a standardized, interactive, computer-based framework for financial reporting and financial statement generation. This reporting framework has proven not only to be a technological advance for companies but also to provide key benefits in the form of increased efficiency, transparency, and comparability in the delivery of financial information to all parties in the information supply chain. This includes investors and regulators, regardless of varying needs. In other words, XBRL allows for the democratization of information.
In this same vein, we supported the European Securities and Markets Authority's (ESMA) efforts to establish the European Single Electronic Format (ESEF). The ESEF is the electronic reporting format in which issuers in EU-regulated markets shall prepare their annual financial reports beginning on 1 January 2020. We believe the ESEF will continue to the improve democratization of information. We also believe technology should be effectively leveraged to provide the information investors need to make investment decisions. 
A Single European Electronic Access Point
The EU is committed to improving the transparency of information provided by listed companies within the EU. It believes that good-quality, reliable information that can be effectively accessed by users is a catalyst for investment. In 2013, the EU revised its Transparency Directive with a view toward ensuring that investors in listed companies receive a regular flow of statutory information.
The same directive also required ESMA and the national competent authorities (NCAs) from each EU member state to work together to create a single, centralized point of entry for the public to access statutory information of listed companies. The European electronic access point (EEAP) will be a web-portal for the provision of easy and fast access to regulated information stored by all Officially Appointed Mechanisms (OAMs). The ESMA Board of Supervisors, however, paused work on the project in January 2018.
Currently, every EU member state has its own OAM, which is usually a storage facility that publishes statutory information related to its listed companies. Hence, any investor who wants to compare and contrast companies across different member states has to access a different OAM for each company. Furthermore, member states have different national mechanisms for storing information about companies, which all work in slightly different ways, and the information they provide varies in terms of scope and quality. This is not efficient for investors. The EEAP is necessary to facilitate accessibility, analysis, and comparability of annual financial reports by users.
The European Financial Transparency Gateway
CFA Institute noted that the European Commission (EC) started a pilot project based on an approach to build a distributed and decentralized system by connecting the OAMs in Europe in a dedicated platform for sharing data instead of exchanging it—that is, a blockchain platform infrastructure offering with traceability and ownership management of both submitted and consumed financial data.
This platform will provide easier cross-border access to regulated information, lower search time, and reduce costs to access information. Potentially, investors will obtain faster results because they will no longer have to go through 28 different portals but rather can use one entry point from a single distributed framework across the EU. The platform also will be able to deliver a consistent experience for users looking to access statutory information about listed companies in the EU, regardless of where the user or the company is based. For a user, it would look like a single database. To date, we do not yet know what the outcome of the pilot project will be.
The Issue
Public companies are readying themselves to prepare ESEF filings, NCAs and OAMs are getting ready to accept these filings, and investors and other users are waiting to access and analyze them. Without an EEAP, whether it is the European Financial Transparency Gateway (EFTG) or another mechanism, investors and other users will not be able to access ESEF filings without great cost and effort. The development of the EEAP is integral to improving the transparency of information provided by listed companies within the EU.
The success of ESEF faces a large hurdle. We understand that the EEAP has not been developed because of budget restrictions faced by ESMA. Additionally, the EC is unable to take its pilot EFTG project and proceed to a full-scale implementation because that would contradict Article 21a of the Transparency Directive requiring ESMA to develop the EEAP.
This situation threatens to impair the ESEF. Therefore, CFA Institute urges ESMA and the EC to resolve the situation in time for the first ESEF filings. Even if the funding issue is resolved, whether there will be sufficient time for proper implementation of the EEAP is another significant concern.