"Building upon a long tradition": SEC Chair places climate disclosures in past and current context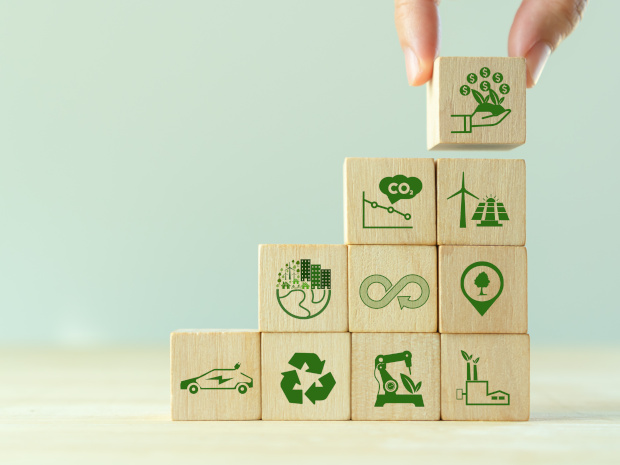 For anyone interested in the US Securities and Exchange Commission (SEC) proposal to introduce mandatory digital climate disclosures, there is substantial food for thought in recent remarks by Chair Gary Gensler.
At an investor briefing by non-profit Ceres, he began by discussing the SEC's long tradition of disclosures, guided by the principle that investors get to decide which risks to take, based on full, fair and truthful information from companies. "The SEC has a role to play in terms of bringing some standardization to the conversation happening between issuers and investors, particularly when it comes to disclosures that are material to investors," says Gensler. The climate proposal is a continuation of that role: "It would provide investors with consistent, comparable, and decision-useful information for their investment decisions and would provide consistent and clear reporting obligations for issuers."
At the same time, Gensler emphasises that climate disclosures are a present reality. "Today, investors are already making investment and voting decisions using information about climate risk," with disclosures often made using the Task Force on Climate-related Financial Disclosures (TCFD) framework. In this context, it makes sense to build on what companies are already doing. "The proposal thus draws on the SEC's long tradition and what is currently happening in this arena," he says.
Gensler also describes how the proposals would work, noting that: "These disclosures would be filed in the 10-K, rather than solely on a company website or elsewhere. Why? Investors look for relevant information in filings like the 10-K when assessing an investment decision." While this has proved a controversial choice in some quarters, Gensler argues that investors need to be able to find all relevant, high-quality information in one place rather than piecing it together. He concludes by urging stakeholders to respond to the consultation, stating: "We are seeking feedback on every line item, and we benefit from all of those comments."
Read more here.