Data Amplified 2019: SASB Advocate Structured Data for Sustainability Reporting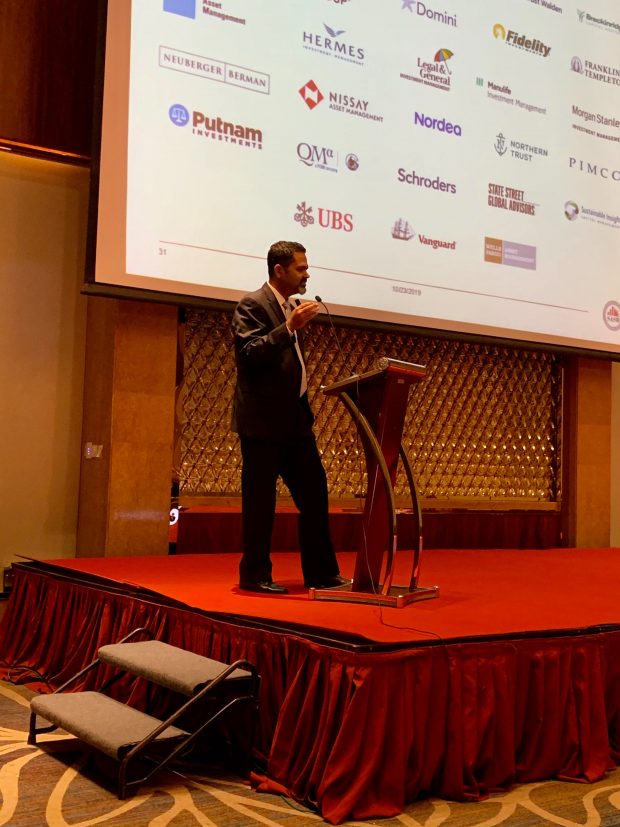 Madhu Matthew from the Sustainability Accounting Standards Board (SASB) gave Data Amplified an introduction to the importance of structured data to the work SASB are doing to connect businesses and investors on the financial impact of sustainability.
Much sustainability information today is reported from a marketing perspective, in a glossy CSR report with rampant greenwashing. Investors, however, want to see information that is comparable and material.
There's great demand for ESG information on the investor side, with asset managers holing over $33 trillion in assets interested in SASB metrics.
SASB take specific industry's individually and research which sustainability issues are financially material to them. They then develop concise and precise metrics for companies to report on. This gives investors financially material, decision useful information they can use to incorporate sustainability measures into their capital allocation. On average, a company reports on only 13 metrics over 6 topics, making reporting cost effective.
Crucial to effective disclosure, according to Matthew, is 'structured reporting'. While AI can parse and analyse company data, it takes a tremendous amount of training to get a decent amount of accuracy. For this data to be investor ready and investor useful it needs to be highly accurate and consistent, and structured data is the only way to achieve that. For SASB, structured reporting can get the right amount of accurate data, and then once they have that data, they can use AI for useful analysis rather than data acquisition.
Our take? Sustainability disclosures have got to be comparable to be useful – and to be properly comparable, they need to be structured and digital.