ECB publishes first climate-related disclosures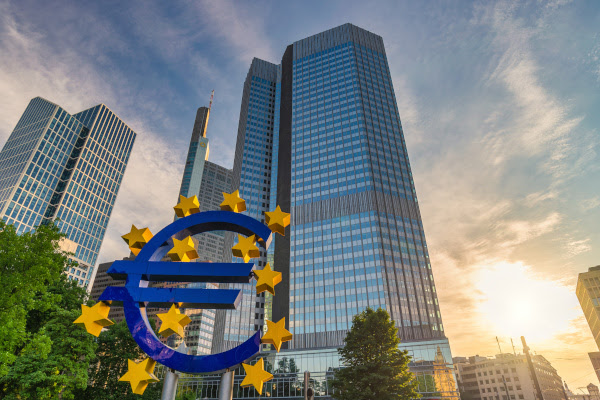 This week the European Central Bank (ECB) led by example in publishing its own climate-related financial disclosures, demonstrating that its portfolios are on a path towards decarbonisation.
Climate-change related reporting is set to take-off across Europe in the coming years with the incoming Corporate Sustainability Reporting Directive (CSRD) vastly expanding the scope of sustainability reporting in the EU. The ECB is ahead of the curve, offering these first climate-related disclosures, which include data on the carbon footprint and climate risk of its portfolios, as part of a Eurosystem-wide drive to publish climate-related financial disclosures based on TCFD recommendations.
The disclosures include several interesting points – such as that, despite overall emissions increasing, carbon emissions per million euros in the ECB's portfolios has reduced – suggesting an increase in carbon efficiency. However useful these initial disclosures are, the CSRD will kick sustainability disclosure in Europe up a notch with the introduction of the European sustainability reporting standards (ESRS), electronic tagging (in XBRL) and assurance requirements. Until that point, while interesting and a step towards climate-related financial transparency, data in these kinds of reports will remain challenging to compare and utilise. In particular, it is extremely difficult to trace GHG measurements and assertions back to companies. Naturally, we also need to point out that the ECB's report is itself published as a PDF — or "paper under glass". Digital disclosures (meaning structured data, in this case in Inline XBRL) throughout the ecosystem should become the norm, permitting immediate consumption and analysis.
An overview of the climate-related disclosures of all Eurosystem central banks will be published on the ECB website over the coming weeks.
Read more here.