Member Announcement
Fujitsu – 3rd Annual Interstage XWand Users' Meeting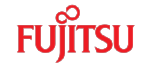 Contributed by Slawomir Skrzypek, Business Development Director – Fujitsu EMEA Center of Excellence for Interstage XWand.
Fujitsu, a Sustaining Partner of XBRL International, ran its 3rd Annual Interstage XWand Users' Meeting on March 9th in Dubrovnik last week.
The meeting was attended by representatives of regulators, filers, software vendors, and software integrators from over 20 countries.
Attendees had a chance to share their experiences with XBRL technology adoption and accompanying system implementations.  It was also a great opportunity for parties who are just starting their XBRL journey to meet with subject matter experts to learn how to minimise common risks and make projects successful from the outset.
In the last session, Fujitsu team members provided an update on the latest implementations results, vision and development plans for Interstage XWand – one of the first commercial XBRL software officially certified by XBRL International.
Once again, Fujitsu would like to express sincere gratitude and appreciation to all of the guest speakers and participants for their invaluable contributions in making this meeting a great success. See you next year!