UK sets out path to sustainable finance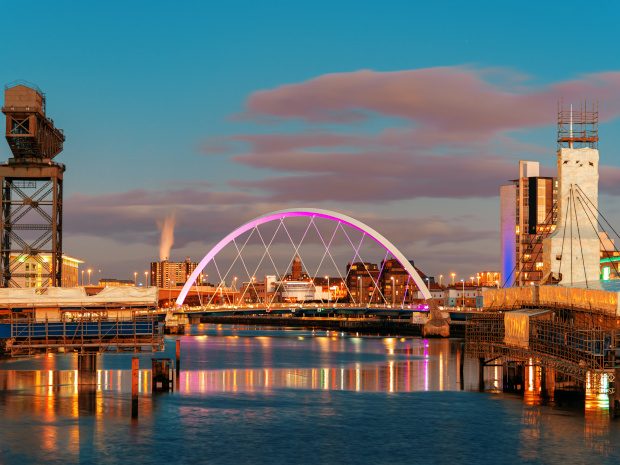 With COP26 upon us, it is no surprise that climate and sustainability have been at the forefront of our minds around the world in recent days and weeks. In the UK, a number of announcements are set to have important impacts for reporting into the future.
'Greening Finance: A Roadmap to Sustainable Investing,' launched on 18 October, lays out the government's plans to green the financial system and align it with the UK's net-zero commitment. Consumer-focussed disclosures are the essential foundation of this approach, with the document concentrating on the first of three phases, aiming to ensure the availability of decision-useful information on sustainability. This will be delivered through unified, economy-wide Sustainability Disclosure Requirements (SDR). As the announcement states, "the new integrated regime will bring together and streamline existing climate reporting requirements – such as the UK's commitment to implement mandatory reporting aligned with the Task Force on Climate-Related Financial Disclosures (TCFD) – and go further."
Notably, the roadmap affirms the UK's commitment, alongside the rest of Europe, to double materiality – reporting not only on the impact of environmental change on companies but also on companies' impact on the wider environment. "We want sustainability to be a key component of investment decisions, and our plans will arm investors with the right information to make more environmentally-led decisions," says Chancellor Rishi Sunak. It also states that "metrics will be drawn from international standards, where they exist, to support international compatibility." Among other relevant publications, the UK has also released the final report of its Net Zero Review on key issues expected in the decarbonisation process.
At the same time, the Climate Financial Risk Forum (CFRF) – which is jointly chaired by the Financial Conduct Authority and the Bank of England's Prudential Regulation Authority – has released a second set of 'by industry, for industry' guides to help financial firms manage climate-related risk. With a focus on innovation, they aim to highlight opportunities as well as challenges. Attracting our particular attention are two guides from CFRF's Disclosure Working Group: an interesting set of case studies on companies' climate disclosures and how they have developed, and a guide on managing legal risk in disclosure.
These guides will help firms; in particular, the risk appetite statements, online scenario analysis tool and the climate metrics dashboard have been deliberately designed to enable firms to overcome the significant challenges that they have encountered in these areas.
Read more on the Roadmap here, here, here and here, on the Net Zero Review here, and on the new guides here and here.