XII Appoints John Turner as Interim CEO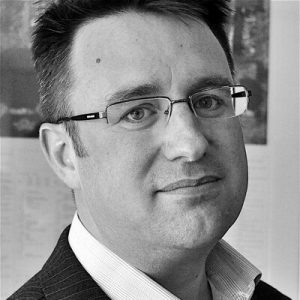 The Board of XBRL International, Inc. has appointed John Turner as interim CEO. Mr. Turner will lead the organization as it continues to enhance its Specifications for defining, publishing, exchanging and consuming financial performance information. His position is effective immediately.
Mr. Turner has previously acted as the Chair of the XSB, the XBRL peak standards-making body. He spent six years as the CEO of CoreFiling, a leading XBRL vendor, and prior to that led the XBRL team at KPMG International. He's also well known as the leader of the first Regulatory Project to utilize the XBRL standard – launched in 2001 at the Australian Prudential Regulation Authority. Most recently he has been working as a consultant helping a wide range of software and service firms with strategy and product design.
"The organization is at an important stage in its development, with large numbers of regulators and governments worldwide relying on our standards in their data collection and analysis efforts. With a raft of new projects due to go live we need to redouble our efforts to ensure that our Specifications meet the needs of users," said Arleen Thomas, XBRL International Board Chair, and Senior Vice President – Management and Accounting at the AICPA,  "We've asked John Turner, a long-time member of the XBRL community, to join us as CEO on an interim basis. He will be leading a number of key initiatives for us with the strong support of our Board. His mix of skills and experience means that he comes to us with a unique and very welcome perspective."
Mr. Turner said, "The goals of the XBRL consortium are vitally important to enhancing transparency, accuracy and access to financial and performance information across the world. I'm honored to have been asked to take on this role at this time and thank the Board for their confidence and kind welcome. I look forward to working with the XBRL community in further improving the standards and adoption that is happening worldwide."
After six years of service as CEO, Mr. Anthony Fragnito has resigned to pursue other interests.
"The Board is grateful to Tony Fragnito for the very considerable efforts that he has made in assisting XBRL International and we wish him well in his future endeavors," Thomas added.