XBRL International Approves Jurisdiction in Turkey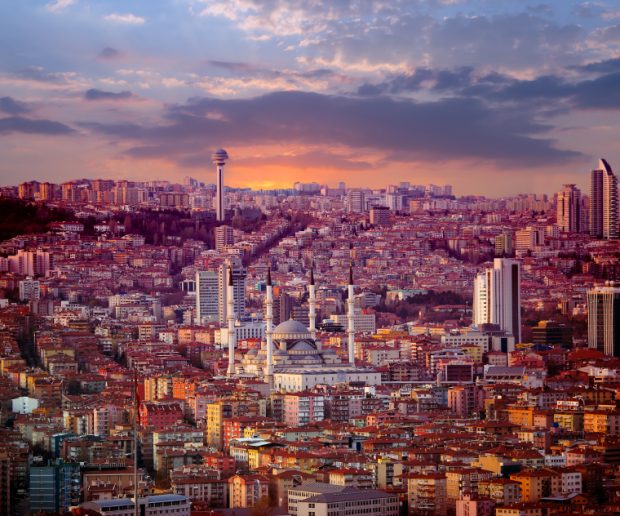 XBRL International today announced that XBRL Turkey, a joint venture of key public and private organizations that will spearhead the implementation of XBRL for digital business reporting in the country, has been granted Jurisdiction status. The establishment of a Jurisdiction in Turkey represents the first step in an ambitious effort to utilize XBRL in Turkey for a wide range of corporate and regulatory reporting.
"XII is pleased to welcome XBRL Turkey as a member of the community of financial, business and technology leaders that are setting the standard for the transparent, efficient sharing of business information and data. Better data leads to better decisions, and we applaud the efforts of our new colleagues in this important and fast growing country," said John Turner, CEO of XBRL International.
"We are very excited to have been able to gather together all the central organizations involved in business reporting to our consortium. Joint work to initiate XBRL reporting in Turkey has already started and the work is progressing at a good pace," stated Mr. Seyit Ahmet Bas, Chairman, Public Oversight Accounting and Auditing Standards Authority and XBRL Turkey Jurisdiction Facilitator and Project Manager.
In Turkey, the XBRL-GL taxonomy is the legal format for electronic bookkeeping. In addition to electronic bookkeeping, the Ministry of Finance Tax Inspection Board is seeking to establish a continuous monitoring and auditing system and to create a paperless auditing environment for large scale taxpayers in Turkey. The Ministry also wants to create an instance document analyser to automate various auditing processes.
The Capital Markets Board (CMB) and Borsa Istanbul A.S. (Borsa Istanbul) aim to make XBRL reporting obligatory for the over 550 companies that currently use the Public Disclosure Platform for regulatory filings. Work has begun on an XBRL-TR-IFRS taxonomy, based on Borsa Istanbul and CMB translations.
Due to strong support for XBRL from multiple regulators in Turkey, XBRL Turkey will also initiate a Standard Business Reporting project, with taxonomy development to begin in January of 2014.
About XBRL Turkey
XBRL Turkey is currently comprised of key stakeholders from the regulatory, academic and business communities, including the Ministry of Finance, the Central Bank of Turkey, the Capital Markets Board, Borsa Istanbul A.S., Malatya İnönü University, Ankara University, the Banking Regulation and Supervision Agency, the Scientific and Technological Research Council of Turkey, Turkish Statistical Institute and PWC. Project oversight is with the Public Oversight Accounting and Auditing Standards Authority, which is working with the stakeholders to outline an XBRL roadmap for Standard Business Reporting.