Update from Arab Federation of Exchanges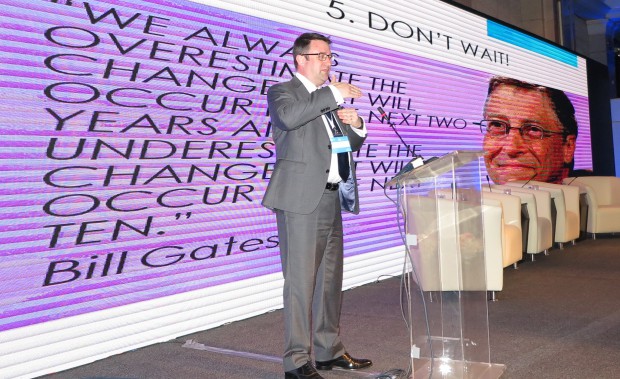 This week XII CEO John Turner was in Amman in Jordan for the annual meeting of the Arab Federation of Exchanges (AFE).  He spoke to a gathering of Chairmen, CEOs and senior executives of stock exchanges from across the region. The meeting attracted some 400 people in all, including broker/dealers, regulators and numerous international experts.
A number of Exchanges and Regulators in the Middle East have already adopted XBRL (including ADX and DFM in the UAE via ESCA's mandate and Tadawal in Saudi Arabia) but several more are set to leverage the standard to help raise the visibility of public companies.
With continuing uncertainty about oil prices, multiple local conflicts and questions about the direction of essentially every major international economy currently up in the air, there was a lot of discussion at the conference about the need to diversify economies in the Gulf and Middle East.
This was underlined by the announcement on Monday from Saudi Deputy Crown Prince Mohammed bin Salman of the "Saudi Vision 2030", an ambitious plan that would see massive diversification and a reinvention of the Saudi economy.  Not least through the mooted floatation of Saudi Aramco, the oil giant thought to be worth anything up to USD2 Trillion.
AFE members need to raise the visibility of listed companies and to encourage firms to list and to raise capital through the markets.
In his remarks, John Turner encouraged the Exchanges to consider several points in adopting XBRL, including the need to:
Avoid "dual filing", where issuers provide a PDF or HTML filing as well as an XBRL data file. Using iXBRL as a form of smart disclosure means that there is one filing and a single source of truth; and to
Collaborate across the region, as much as possible on market education and on taxonomies.
This is a tremendous community working hard on improving and modernising their economies and the AFE is to be congratulated on their work.