Calcbench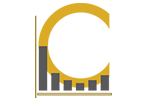 Product Description
Company Reports (as filed)
*Deep dive into financial data as reported by company
*Expand line items
*Time series of filings
*Search/download detailed footnote disclosures
Calcbench Premium Suite
Benchmark Peer Groups/Comps
*Where you stand vs. competitors, using standardized data points and ratios
*Examine entire industries and sectors
*Create your own peer groups
Detailed Analytics
*Is EBITDA extreme? Is Inventory too high vs. peers?
*Get detailed reports metrics, ratios, YoY change, and percentile ranks in peer group
*Chart peer group distribution
*Identify audit areas requiring more attention
Query Face Financials
*Search our universe of standardized data points
*Filter by time periods, companies, and metrics
*Download results to Excel
*Trend analysis
*Screening and idea generation
Query Disclosures
*Access large amounts of data from the notes to the financial statements for multiple companies over multiple periods.
*Search and compare disclosures across sectors and peer groups.
Tool Features
Analytical Tools
Data Aggregation/Publishing
Quality Assurance
Services
Data Aggregation/Publishing
XBRL Consulting
Other
Company Description
Calcbench is the first company of its kind to fully harness the power of the new government mandated data standard XBRL, yielding an unprecedented direct line into the SEC's corporate financial data repository. We have revolutionized the use of artificial intelligence for XBRL data extraction, allowing users to easily retrieve information and perform financial data analysis not previously possible.