arelle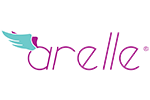 Product Description
Open source XBRL platform including validation (XBRL 2.1, SEC EFM, GFM, etc.), Formula, Versioning, Rendering, and integrated test. Platform is extensible by a plug-in architecture, plug-ins available include best practices validation, Excel export and loading of taxonomies, databases loaders for XBRL-US Public Postgres and graph-based Abstract Model on Cassandra, RDF, and JSON.
Tool Features
Instance Document Creation
Instance Document Validation
Instance Document Viewing
Taxonomy Creation
Taxonomy Validation
Taxonomy Viewing
XBRL Processors/Software Libraries
Company Description
Arelle is a project to provide the XBRL community with an easy to use open source platform for XBRL. It supports XBRL and its extension features in an extensible manner. It does this in a compact yet robust framework that can be used as a desktop application and can be integrated with other applications and languages utilizing its web service.