A Look Ahead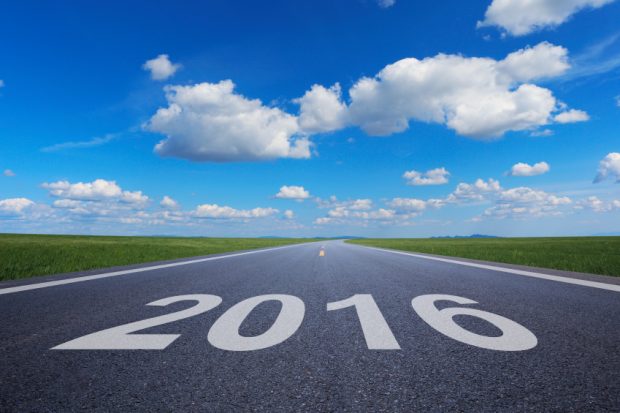 This is a good time to take a brief look back on 2015 and a more detailed look at the year ahead. But first, we need to highlight the contributions of our many volunteers. Specification development, governance, new Jurisdictions, events around the world – it's all accomplished by a tight-knit community of people dedicating their time, knowledge and energy to improving business reporting everywhere. So thank you XBRL volunteers! Your work is paying dividends as XBRL adoption accelerates around the world, driven by the desire for greater transparency, more efficiency and more useful information.
2016 will be a year of even more progress, and the consortium is undertaking a number of initiatives to support our mission to improve the accountability and transparency of business performance globally through XBRL.
One effort that has been a focus this year is making XBRL easier to use. Our Open Information Model working group has been working to produce a syntax-independent model for XBRL with a focus on two closely related goals: simplification, and the ability to transform into non-XML syntaxes. The first release of this model and related specification will be available shortly after the new year and this is an area in which we expect to make significant progress in 2016.
Another area of focus will be creating new value for consortium members in the form of prescriptive guidance. The Best Practices Board is taking the lead in this initiative, centered on collecting, analyzing and sharing the business and technical strategies and tactics used in successful implementations around the world. This "Body of Knowledge" will be a valuable resource for our members and should, over time, enhance project outcomes and increase the number of XBRL proficient professionals around the world. This is a critical effort and we urge you to contribute to the project as opportunities arise.
Along with the Body of Knowledge, we plan to continue to foster the use of XBRL for new applications – especially those within the enterprise. Companies are generating a vast wealth of structured data related to their compliance activities and it presents a fantastic opportunity for companies to gain valuable insight into their own financial situation and leverage that information to enhance business performance. You can hear more on this from XII Chair Cees de Boer below.
As a global community of busy people with tight travel budgets, much of our work is out of necessity done in a virtual environment. But 2016 will provide a number of opportunities to come together to learn, share ideas and network. We'll start off the year with an Asia Roundtable in Mumbai, India, followed by an XBRL Europe Day in Paris this February and a Eurofiling event in Frankfurt this June. There will of course be an International Conference that will be held later in the year in Asia. We'll be announcing the location in January. XBRL International conferences are the must attend event for anyone involved in improving reporting with data standardisation. Many Jurisdictions also hold events over the course of the year and we'll be sure to let you know about those events as they happen.
We hope you will join us in these efforts in 2016. The staff at XII is privileged to be working on behalf of this dynamic and forward looking community! See you in 2016! It will be an exciting year!