XBRL Russia accelerating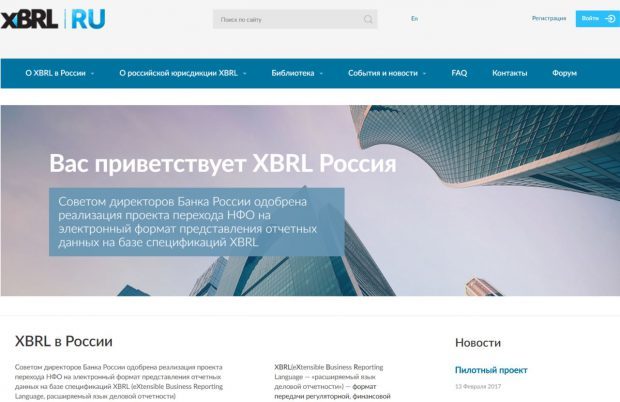 The Central Bank of Russia is leading the modernisation and digitisation of the financial sector in that country and the use of XBRL for data collection is a key part of this initiative.
The XBRL Russia website (it translates very effectively in Chrome) has recently been formally launched and contains a wealth of information about the standard and the way it will be used in Russia. The project will initially see data from insurance firms and pension funds collected using XBRL.