Banks Fear Big Tech in Booming Payments Market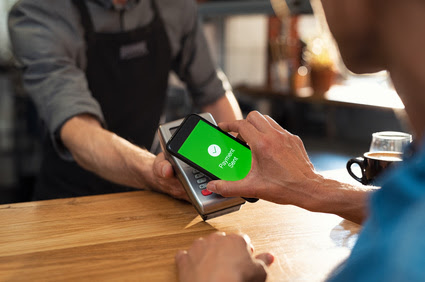 The global digital payments market is booming – with standardisation and new open data regulation playing no small part in the rapid growth. Banks, however, seem to be struggling to keep up with big tech competition in the payments industry.
The 2019 Capgemini World Payments Report shows non-cash payments growing rapidly, particularly in developing markets across Asia, where growth is up to 32%. Overall, global non-cash transaction volumes grew at 12% to reach 539 billion in 2017. But what is driving this fast-paced disruption?
Capgemini outline a number of reasons, including customers demanding more value, agile competitors entering the market, regulators pushing for more collaboration and open ecosystems. New technology and innovation have become part of everyday business in the payments market.
Increased openness throughout the payments industry is spurring global regulators to emphasise standardisation and data-driven compliance. For non-cash payment systems to consolidate their position, a set of standards and interoperability measures must be developed and implemented to harmonise the fragmented marketplace, which is currently impacted by overlapping regulations and a lack of international harmonisation, notwithstanding the strength and ubiquity of ISO20022.
Incumbent institutions are being encouraged by open banking regulation to respond to payments disruption by adopting platform-as-service delivery models in order to exchange data for value. Banks are then leveraging the new data with machine learning tools and transaction data analysis. Incumbent banks, however, remain more anxious than optimistic about payment transformations. Nearly two-thirds identify big tech firms as a leading threat, with fears about their ability to leverage their global reach, brand identity and customer trust.
Read more here.