Comprehensive report verification at last? GLEIF deploys 'vLEI' digital identifier in global first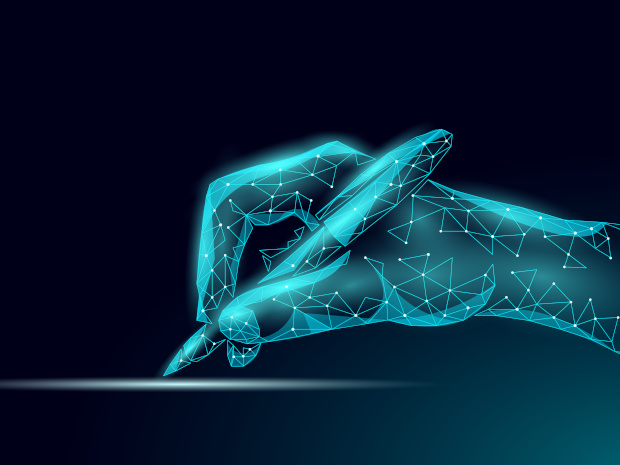 The Global Legal Entity Identifier Foundation (GLEIF) marked a milestone this week with the first ever use of the verifiable Legal Entity Identifier (vLEI), in the signing of its 2021 annual report. The vLEI is a digitally trusted version of the existing LEI, designed to meet "an urgent, unmet need for automated digital verification of the legal identities of businesses everywhere."
What's different about the vLEI? It is one of the very first demonstrations of the power of a 'verifiable credential,' a new standard developed by the W3C. The vLEI provides a new kind of digital signature that:
proves the connection between a person and the organisation that they are representing;
proves the role that the signer holds with that organisation;
obliges the senior people within the the organisation to run through a comprehensive set of steps (like providing passports and employment papers) in order to prove who they are; and then
permits the creation of a cascading set of certificates underneath those of the senior people.
To illustrate this with an example: Mrs Jones, the Chair of Example Company, and Ms Brown, the CEO, will need to go through comprehensive identity checks. These top-level vLEIs require the same high level of scrutiny as is necessary today to get a qualified digital certificate to provide legal certainty for digital signing. However, after that, they can themselves issue certificates to their own senior staff, granting vLEIs to Mr Wong, the Controller, and Ms Garcia, the CIO, because they know who they are. Those people can in turn issue vLEIs to their own teams. Operating together, the vLEI provides a cascading ladder of trust that permits entirely new and cost-effective ways to improve security and identity management.
"GLEIF's annual report illustrates that vLEIs can be used to sign specific sections, or even facts, within a report or data set as well as for signing reports in their entirety." explains GLEIF. We encourage you to take a look at the annual report (click on the "signatures" section in the viewer). What do you think?
Here at XBRL International, we are delighted that GLEIF has chosen to debut the vLEI by highlighting its value in contributing to more transparent and trustworthy reporting – and hope to see much more of this usage coming soon.