Deloitte report urges Australia to embrace digital corporate reporting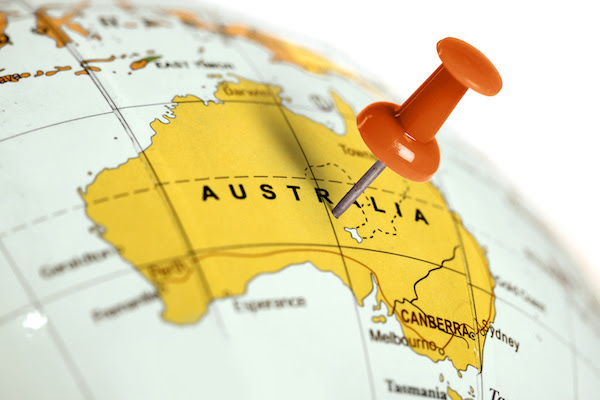 In a recent report titled "Embracing the power of digital corporate reporting: A mandate for change," Deloitte Access Economics highlights the urgent need for Australia to adopt digital reporting to streamline and enhance corporate reporting and increase the visibility of its public markets. The report emphasises that while the rest of the world's advanced economies have mandated digital reporting, Australia is yet to do so, limiting its ability to compete internationally and attract overseas investors.
The report was launched at a meeting of around 150 business leaders in Sydney, with the opening, very supportive comments coming from the Australian Treasurer, Dr Jim Chalmers. The report sheds light on the challenges faced by businesses, investors, auditors, and regulators associated with the traditional paper-based reporting system. With an average of 87 pages in an Aussie annual report the current reporting process and the consumption process is time-consuming, error-prone, and resource-intensive.
Deloitte Access Economics' modelling indicates that by 2030, the Australian economy could grow by approximately $7.7 billion per year once all large businesses adopt digital financial reporting. The benefits could be even greater if digital reporting extends to sustainability and climate disclosures.
Furthermore, the report underlines the importance of digital reporting in addressing ESG risks and opportunities. With digital sustainability reporting a rapidly emerging field, thanks to initiatives like the ISSB's IFRS Sustainability Disclosure Taxonomy (See elsewhere in this newsletter), Deloitte recommends that the government design International Sustainability Standards Board (ISSB) reporting to be digital-ready as part of the transition process to facilitate a unified digital reporting system.
Despite the clear advantages, voluntary participation in digital reporting has been limited in Australia. The report urges the Australian Government to take decisive policy action to make digital financial reporting standard practice. Deloitte recommends following the lead of major economic partners and mandating digital financial reporting. It proposes the establishment of a coordinating body with representatives from various stakeholders to ensure effective implementation.
At the launch, the Chair of the Australian Accounting Standards Board, Dr Keith Kendall described the frustration that interested stakeholders have encountered in Australia, in a "chicken and egg" scenario.  Companies are reluctant to voluntarily embrace digital reporting unless all their peers have done so, and investors are reluctant to change their processes until the majority of companies are reporting in a digital manner.
We've encountered this situation in many countries around the world. At XBRL International we consider this to be a straight forward market failure – an impasse which can't be resolved without intervention. Which is why regulation imposing a mandate for digital reporting is a routine remedy. We strongly endorse the report.
By embracing digital reporting, Australia can enhance reporting transparency, accuracy, and efficiency, attracting more investment and fostering economic innovation. We hope that this report sparks a constructive debate, driving forward the adoption of digital reporting. By adopting digital reporting, Australia could drive economic growth, promote sustainability, and strengthen trust in corporate reporting.
We encourage all our readers to have a look! If the economic impacts of streamlined, digital disclosure is this material for an economy like Australia, what's the impact where you live?
Read the report here.