Kuwait Capital Markets Authority introduces XBRL based reporting at conference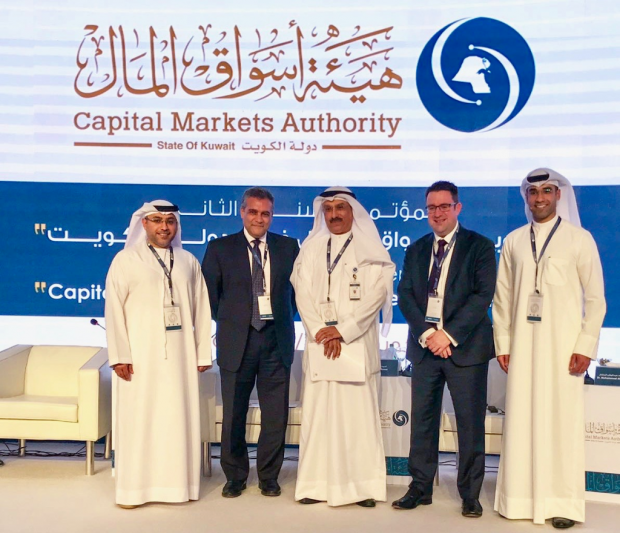 Accelerating the modernisation of securities regulation in the Gulf region, Kuwait's CMA announced details of its soon to be released XBRL reporting platform, iFSAH, at a conference in Kuwait City on Sunday. The solution, to be delivered later this year, has been piloted with a significant number of listed companies, receiving very good initial feedback.
iFSAH will assist Kuwait in providing markets with comprehensive, reliable, timely and accurate data about public companies, enhancing transparency and improving comparability and accessibility. The initial system will use "smart templates", customised for the reporting obligations of specific licensed entities. Corporate Financial Reporting will initially use the IFRS 2016 taxonomy, with a range of additional reporting requirements for broker dealers and funds managers being developed separately by the regulator.
XBRL International CEO, John Turner, who was a guest speaker at the CMA conference, described the importance of collaboration between regulators and industry to a large crowd of market participants and listed firms. He also outlined the opportunities that XBRL based structured reporting can offer domestic and international users of fundamental data from public companies.
XBRL International Board Member Mohammed Al-Hadari, from the Emirates Securities and Commodities Authority, described the experience of the UAE to date and provided some suggestions for regulator and companies alike.
Project Manager, Abdullah Al-Terkait from the CMA presented a range of details about the project, including its significant use of XBRL formula to help manage data quality, and sketched out the future shape of data collection and dissemination in the country.
Project Director Dr Al Ramadhan, meanwhile, moderated an active stream of questions to the panel from the audience.
It is hoped that the CMA project will be the start of a much broader digitisation effort in Kuwait.