SASB Standards XBRL Taxonomy now available for machine-readable ESG reporting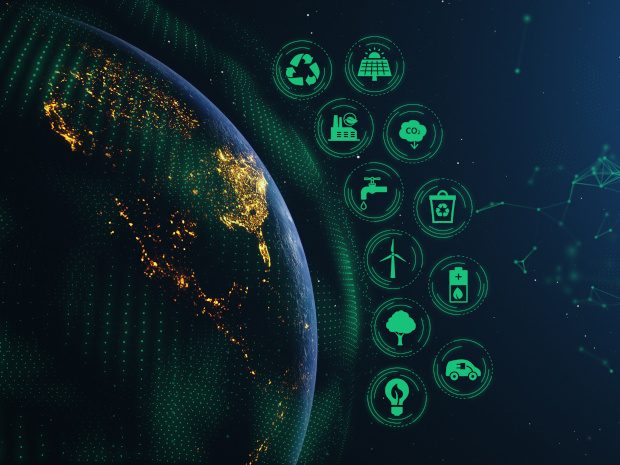 The Value Reporting Foundation has officially released the SASB Standards XBRL Taxonomy, in an important step forward for structured sustainability reporting. This provides digital definitions to go with the 77 industry-specific SASB (formerly Sustainability Accounting Standards Board) standards, allowing reported information to be digitally tagged.
The taxonomy was developed in collaboration with PwC and tested using Workiva's WDesk platform, and incorporates a number of technical adjustments and corrections generated through public consultation. As Wes Bricker, who is both Vice Chair – US Trust Solutions Co-Leader at PwC and Chair of XBRL International's Board of Directors, observes: "The addition of XBRL as the international standard for digital reporting to sustainability information accelerates the accessibility and useability of reporting."
The taxonomy will bring both simpler reporting for businesses and more effective analytics for investors, and facilitate integrated business reporting, says Madhu Mathew, Director of Technology at the Value Reporting Foundation. "Because the SASB Standards XBRL Taxonomy is compatible with base taxonomies for financial reporting standards (like IFRS and US GAAP), businesses can leverage pre-existing processes and structures for use in tagging SASB disclosures. Similarly, many corporate reporting software providers and auditors already have technology for collecting and reporting data in XBRL format and can apply these processes to ESG data." His blog post considers a number of ways in which the taxonomy is likely to develop, including to accommodate wider global and local applications.
The Value Reporting Foundation now plans to work with software providers and issuers to provide illustrative examples of SASB disclosures tagged using XBRL. It has also announced the formation of a new XBRL Taxonomy Review Committee (TRC) to oversee the ongoing maintenance of the taxonomy. "By engaging broad market participation across the data production to data consumption spectrum, the TRC will help ensure the Taxonomy evolves to continue meeting the needs of the market," states the Foundation.
This release of the taxonomy is not only significant in terms of the SASB standards themselves, as one of the more widely used sets of sustainability-related standards worldwide, but also because they are likely to contribute to the development of global standards by the proposed International Sustainability Standards Board (ISSB). Lack of consistency and comparability currently plagues environmental, social, and governance (ESG) disclosures; both standards and supporting taxonomies are essential as the two halves of the solution to ensure that data is truly useful. Congratulations to all our many friends and colleagues who have contributed to and provided feedback on this latest landmark taxonomy – and we hope to see example of it in use very soon indeed!