SEBI: Disclosures must be easy to consume – meaning, digital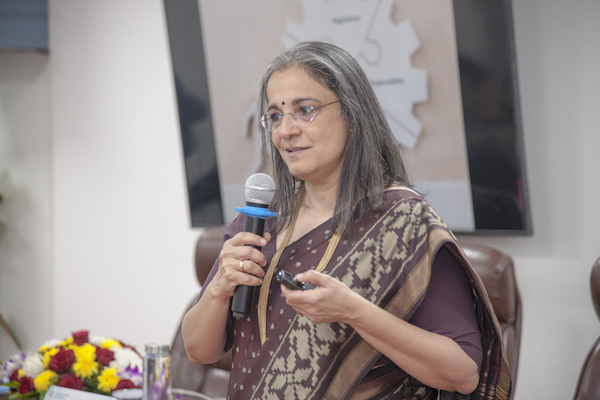 Securities and Exchange Board of India (SEBI) Chairperson Madhabi Puri Buch addressed XBRL Asia Round Table in Mumbai, describing the Indian securities regulator's approach to transparency as disclosure driven, but with the needs of users firmly in mind. She said "When disclosure is designed to be easy to transmit, but not easy to receive, then there is a problem. … We want to change the lexicon itself in SEBI, to say that it is not just about disclosure, it is about ease of receiving, and of analysing."
The Business Responsibility and Sustainability Reporting rules coming into force in India next year require all Indian public companies to provide a comprehensive set of sustainability metrics. All these reports must be provided in XBRL.
There are now some 180 companies that have made their XBRL-based disclosures on a voluntary basis.
The Chair explained what drives the new sustainability disclosures in her presentation, pointing out that the regulations are the product of the logic built into three key drivers. They are Market demand, value creation and the growing sense of responsibility that we all us hold to our children and grandchildren.
Chair Buch also outlined the concerns that India and other emerging markets have in relation to certain technical aspects of global sustainability standards as well as the need for a Just Transition in relation to capital flows that "reflect in a fair way the historic energy advantages" that developed countries have enjoyed.
The very first step that SEBI has taken in the push towards transparency in the field of sustainability is the mandate of BRSR in XBRL. This comprehensive digital mandate will put India some 12 months ahead of a range of other countries.