Turkey provides XBRL-driven data analytics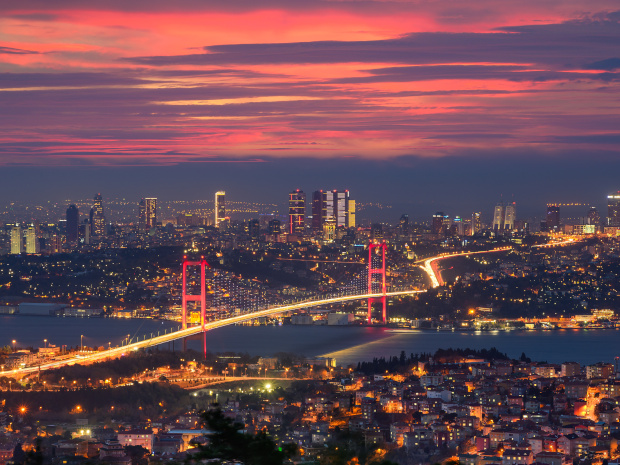 In 2020, the highly innovative Central Securities Depository of Turkey (Merkezi Kayıt Kuruluşu, MKK) launched a new value-added data service – the Data Analysis Platform, or VAP – aiming to facilitate access to data on Turkey's capital markets for investors, researchers and other stakeholders. It analyses the XBRL data reported by companies to produce aggregate metrics on public companies – and with the latest round of figures recently published, we wanted to take a closer look.
Companies in Turkey report their financial data to the MKK through its centralised, XBRL-based Public Disclosure Platform, or KAP. The MKK now uses that XBRL data to calculate quarterly indices, via the VAP. The 'MKK Profit Index' measures the nominal changes in the total net profits of listed companies at Borsa Istanbul (BIST), while the 'MKK Revenue Index' reflects the nominal changes in total revenues of listed companies, excluding financial institutions. Both are available from 2016, when the MKK implemented XBRL reporting.
The VAP also offers financial ratios of listed companies by sector, also based on XBRL data. Says the MKK: "Our main aims in calculating these ratios are to provide an indicator of sectoral ratios for stock analysis, and to present a data set as a resource for collective and sectoral financial analysis of BIST companies and for academic studies."
What is particularly interesting is that – in addition to raw company data – the MKK is providing its analysis to investors directly. By publishing value-added data, available for free to the public, central securities depositories like the MKK, as well as exchanges and regulators, can enhance access to and transparency of relevant metrics.
We are always delighted to see the development of implementation projects, and we are keen to hear of the latest XBRL innovations and applications from around the world – so let us know what you are doing with data!
Read more here and access the VAP here. In particular, see the Profit Index here and Revenue Index here, and financial ratios here (all in Turkish, so you may find your browser's translate button helpful!).