What's Missing from Regulation S-K?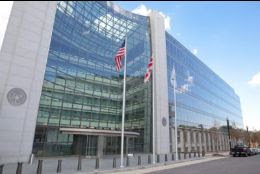 On August 8 the Securities and Exchange Commission (SEC) published a proposed amendment, the Modernization of Regulation S-K, which aims to revise and modernise Regulation S-K, which governs a host of non-financial  disclosures by US registrants.
The proposal is currently out for public review, with comments welcome until October 22.
The proposed changes have evoked considerable debate within regulatory, issuer and investor circles, with revised and less prescriptive approaches to disclosures about business risks, business descriptions and certain specific factors, such as human capital and environmental litigation creating significant comment.
Lack of focus on climate related factors that create new risks or open up new opportunities for businesses is something that has been criticised in the media and by some policy makers.
At XBRL International we are concerned that the reforms ignore technology, and specifically, structured data.
The US regulator leads many aspects of structured data disclosure, creating an analytical edge for US investors and facilitating digital peer analytics and benchmarking for issuers themselves.
Huge numbers of analysts and investors use the more than 250 million filed data points in XBRL format that are republished by the SEC in its EDGAR database. However, this data is limited to financial disclosures. In our digital age, restricting data-oriented analytics to pure financial statement information is a huge oversight.
The SEC should consider the use of both "block tagging" of non-numeric disclosures that greatly facilitate comparison and organised analysis of narratives related to Regulation S-K, as well as those numeric and identity related concepts that appear within these disclosures.
While we welcome efforts to update and modernise disclosure requirements to fit the demands of business today, it's essential that the updates reflect the modern era. If disclosures remain as "paper under glass" rather than as comparable and decision-useful tagged disclosures, that can be leveraged by AI and other analytic techniques, the US is moving backwards, not forwards.
Read more about the proposals here.