XBRL Russia our newest permanent jurisdiction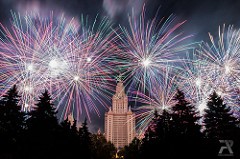 We are pleased to announce that XBRL Russia was confirmed as a full jurisdiction of XBRL International at last Friday's meeting of the Board of Directors.
XBRL Russia is supporting the roll out of digital business reporting within the Russian Federation. It will concentrate on education and training of the financial sector, with some 17,000 non-bank financial institutions starting to report in XBRL format from next year.
XBRL Russia will also play a formal review role over taxonomies developed by the Russian Central Bank and other regulators in the country. Russia has an ambitious plan for the digitisation and modernisation of its financial sector and the jurisdiction will play an important role in this ongoing effort.
The XBRL standard is helping enhance accountability and transparency in business performance, including through improved data quality and data utility within regulatory reporting initiatives such as that being championed by the Central Bank of Russia. We welcome these efforts and assist wherever we can with high quality interoperable specifications, guidance materials and a huge ecosystem of experts from around the world.
There will be presentations at Data Amplified on the Russian initiative – don't miss them. Find out more about XBRL Russia at their website.