Member Announcement
4th Annual Fujitsu XBRL Workshop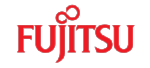 Fujitsu, a Direct Member and Sustaining Partner of XBRL International, ran its 4th Annual European Interstage XWand Users' Meeting on 12 April in Malaga, Spain.
The meeting was attended by representatives of European National Competent Authorities (NCAs), Officially Appointed Mechanism (OAMs), filers/issuers, software vendors, and software integrators from over 20 countries.
Attendees had a chance to share their experiences with XBRL technology adoption and accompanying system implementations. It was also a useful opportunity for organisations who are just starting either their XBRL or Inline XBRL journey to meet with subject matter experts and learn how to avoid common risks and make projects successful from the outset.
The programme included presentations on the latest developments from the ESMA ESEF programme, current XBRL technical activities, experiences in adopting XBRL from a broad range of regulators, and updates on Fujitsu's XBRL tools.
Read more here.