Brazil charts path to mandatory adoption of ISSB sustainability standards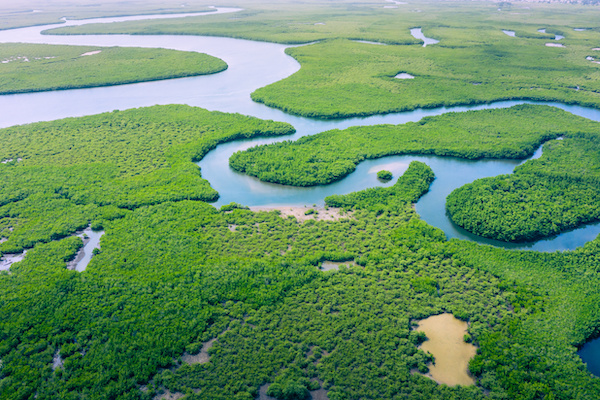 The Brazilian Ministry of Finance and the Securities and Exchange Commission of Brazil (Comissão de Valores Mobiliários, CVM) have unveiled plans to integrate the International Sustainability Standards Board's (ISSB) IFRS Sustainability Disclosure Standards into Brazil's regulatory framework. This strategic decision includes a trajectory from voluntary usage, commencing in 2024, to mandatory implementation from January 2026.
By mandating the ISSB standards, Brazil aims to strengthen the security and international appeal of its markets through heightened transparency relating to sustainability risks and opportunities. Aligning with global best practice by adopting a globally comparable standard for sustainability reporting will, it anticipates, help build a business environment conducive to attracting international investments.
This landmark announcement coincided with a gathering of IFRS Foundation Trustees in Panama City, where IFRS representatives met with key stakeholders from the region. Hosted by the Inter-American Development Bank and Latinex, this event emphasised the pivotal roles that IFRS Accounting and Sustainability Disclosure Standards can play in fostering a resilient, sustainable, and competitive financial sector across Latin America.
Throughout the week, the Superintendency of Banks of Panama declared its support for the ISSB and its commitment to promoting the use of the ISSB's Standards among regulated entities.
In response to Brazil's announcement, ISSB Chair Emmanuel Faber expressed his admiration for the commitment shown by the Ministry of Finance and CVM. He commended their definitive path towards mandatory adoption, and also congratulated Panama for taking its first steps to introducing the ISSB's Standards at local level.
Heightened interest in the ISSB's standards amongst Latin American countries comes alongside the recent publication of the Spanish translation of the IFRS S1, which will be followed shortly by the Portuguese translation. With the ISSB aiming to build a globally comparable baseline of standardised sustainability data, the growing influence and adoption of the standards in Latin American jurisdictions is a positive sign that implementation is heading in the right direction.
Read more here.