Breaking Out of the Paper Paradigm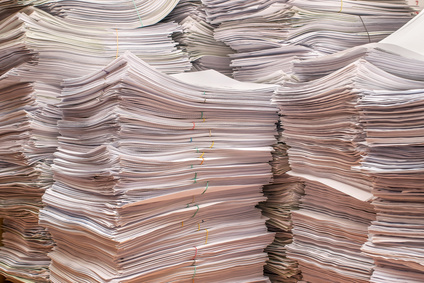 The advent of the internet forced companies to update the way they shared financial information – however, their new websites didn't merely replace paper reports in the post, they became an entirely new vehicle for communications. The new form shaped the way we consumed the content – and with the information age once again reshaping the way we consume information, can corporate reporting adapt?
Jerry Trites, previously, a Director of XBRL Canada, examines the slow progress of moving reporting beyond a 'paper behind glass' model in an article within ThinkTWENTY20 this month. Financial information on websites is still often in PDF form, with the shift to Inline XBRL some way off in many countries. Further, very few companies have integrated environmental, social and governance (ESG) reporting with their financial results. Jerry points out that this means reports are still presented in a linear way, as if to be read from start to end, whereas technology has allowed people to read in a far less linear way, searching and comparing only the information that is useful for them.
He argues that for reporting to take full advantage of developments in technology, companies need to be flexible and adapt – offering a layered approach that integrates interactivity, hyperlinking, multimedia and real-time reporting on their websites. Or even moving beyond websites, to offer reports in apps.
We think that this is an interesting, and topical read, given the ESEF mandate in the EU will see public companies in that region rapidly shift to structured data as the primary source of a range of financial information about company performance. In Europe there was a trend towards highly interactive web based versions of corporate reports a few years ago, with a swing back to "paper under glass" PDF soon after. The need to provide accurate and independently reviewed point in time performance reporting won out. ESEF reports will be structured Inline XBRL reports, but static – just like a traditional paper report in that regard. What will the future hold? It's still being built!
Read more from Jerry and a host of colleagues in the first issue of ThinkTwenty20, which is available for free over here.