Mohini Singh on Standards to Manage Investment Risk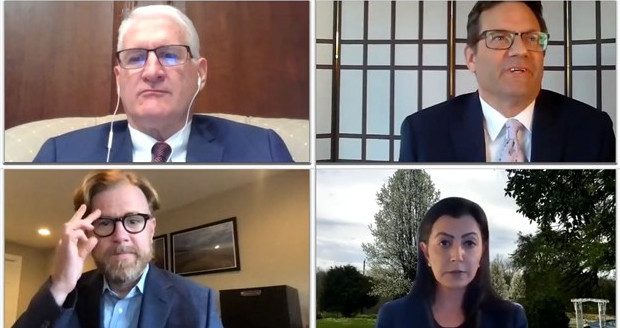 Head over to the Taggings section of the XBRL International website for a guest post from Mohini Singh, ACA, Director of Financial Reporting Policy at CFA Institute and Treasurer of the XBRL International Board of Directors. She reflects on a panel discussion on 'Standards to Manage Investment Risk,' where she joined Mike Willis of the US Securities and Exchange Commission (SEC) and the Council of Institutional Investors' Jeff Mahoney in a conversation moderated by Jeff Naumann of Deloitte – a special treat for anyone who missed the XBRL US Investor Forum 2020.
In a wide-ranging discussion tackling some important ideas, the panel first addressed the impacts wrought by the Covid-19 pandemic, and considered what kind of data investors and analysts are looking for at such difficult times. Granular, structured data that is machine readable is increasingly valuable in decision-making, and Mohini believes that the pandemic has demonstrated the importance of quarterly reporting, with investors desperate even for limited information rather than none.
The panel also discussed climate change and other environmental, social and governance (ESG) trends, including the importance of disclosures to investors and regulators today, and why, while traditionally there's been a greater focus on these issues in non-US markets, that is starting to change. They noted that ESG reporting is no longer purely a matter of social responsibility, but an important driver of value.
They ended with a dive into data standards and the impacts and challenges of XBRL-based reporting, over a decade from its first introduction by the SEC, including data quality issues and perceptions of usage. Thank you Mohini for capturing your thoughts on this really useful panel!
Read Mohini's post here, or catch up with the panel session here.